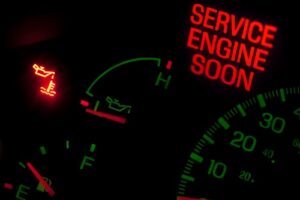 Few things are more frustrating than turning the key in your vehicle's ignition and receiving no response. Your car, truck, or SUV plays a vital role in transporting you and your loved ones to work, school, and home, making it crucial to have a reliable mode of transportation. While vehicle reliability is influenced by various factors, you can significantly contribute to it through regular car maintenance.
The Pitfall of the "3000-Mile Rule"
You've likely heard car enthusiasts championing the "3000-Mile Rule," insisting that you must change your engine oil every 3000 miles. Although this was once the norm, advancements in automotive technology now allow vehicles to safely run on the same fluids, filters, and lubricants for longer intervals. Depending on your vehicle's year, make, and model, you can go from 5000 to 15,000 miles between oil changes without the risk of engine damage.
Surprisingly, despite these technological advancements, a significant number of drivers still adhere to the outdated 3000-Mile Rule. While over-servicing your vehicle is preferable to neglecting maintenance, this misconception contributes to one of the biggest fallacies about vehicle upkeep: the misconception that maintenance is prohibitively expensive. In reality, following the appropriate maintenance intervals for your vehicle can significantly reduce your service costs compared to the potential expenses of neglecting necessary maintenance.
Should You Trust Service Professionals' Recommendations?
Service professionals often provide recommendations on maintenance intervals, as evident from the stickers they place in the upper corner of your windshield. However, these suggestions are often based on assumptions.
Most frequently, they recommend following the "severe service" schedule when it comes to maintenance. It assumes that just like the others, your vehicle is exposed to extreme operating conditions. Unfortunately, this can lead to unnecessary servicing by an auto repair shop.
The Rise of In-Vehicle Maintenance Systems
In response to this problem, automakers began addressing the issue in the mid-1970s by introducing the first in-vehicle maintenance systems. These systems originally relied on preset distances to trigger alerts.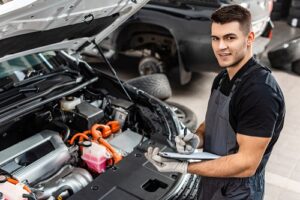 However, since they were developed by the vehicle manufacturers themselves, they provided a more reliable source of service advice than external reminders. Fast forward four decades and today's vehicles equipped with smart technology can literally inform you when they require servicing.
By leveraging electronic monitoring programs, modern vehicles onboard computer systems can analyze a wealth of performance data and operating conditions. This includes factors such as ambient air temperatures, cold engine starts, median engine loads, average driving time, and speed.
Advanced algorithms then process this information to offer real-time indicators of when your vehicle's fluids start to degrade. This eliminates the need for separate "severe" and "normal" service schedules, as recommendations are based on actual data rather than estimated criteria.
If you need to check your car's condition, a warning light illuminates on your vehicle's dashboard. These innovative systems provide invaluable clarity on maintenance frequency, benefiting over 60% of vehicle owners today.
Harnessing All Available Resources
While in-vehicle maintenance systems offer tremendous benefits, they do have limitations. Most systems are programmed with a two-tiered service schedule, with the first tier covering routine services like oil changes and tire rotations, and the second tier including additional inspections. However, these reminders typically do not encompass other vital maintenance services such as brake fluid flushes, coolant flushes, spark plug changes, or timing belt replacements.
To create a comprehensive maintenance schedule, the vehicle owner's manual continues to be the go-to resource. Combine the information provided by the in-vehicle maintenance system with the recommendations in the manual. Additionally, other tools like mobile applications can simplify the process further by using your provided vehicle information to generate a custom car maintenance schedule and send you timely alerts.
Don't let negligence leave you stranded with a malfunctioning vehicle. Make a commitment today to follow the right maintenance schedule for your car, truck, or SUV. Pay close attention to your car's maintenance needs and thoroughly read your owner's manual to create a comprehensive service plan that includes services not covered by the in-vehicle reminder system.
Take advantage of the numerous resources available to you, such as mobile applications that can send auto maintenance reminders directly to your cell phone. By utilizing these tools and staying proactive, you can ensure a safe and reliable ride.
Remember, maintaining your vehicle isn't just about avoiding breakdowns. It's an investment in its longevity and performance. Regular auto maintenance not only reduces the likelihood of costly auto repairs but also enhances fuel efficiency and preserves the value of your vehicle.
So, take charge of your vehicle's maintenance and enjoy the peace of mind that comes with a well-maintained and reliable mode of transportation. Call Miller Brothers Transmission Auto Repair and Body Shop now.
Like our Facebook page for more great info about auto services.
Miller Brothers Transmission Auto Repair and Body Shop
7123 Tazewell Pike
Corryton, TN 37721
(865) 689-5072
https://www.millerbrosautorepair.com/
Serving Knoxville, TN and Knox County
Service areas include: All of Knox County, Corryton, Fountain City, Halls Crossroads, Powell and Knoxville