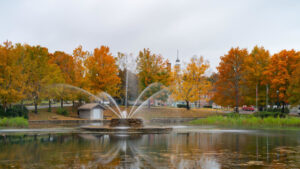 Fountain City is a quiet, residential area with low-key diners, pizzerias, and Mexican eateries, alongside bars offering craft beer and live music. A few shops in the area sell bicycles and outdoor gear to the area's avid road bikers. Tranquil Fountain City Lake and Park is lined with shady paths and is home to an arts center that shows local photography and other exhibits.
Residents of Fountain City call on Miller Brothers Auto Body when they need their car repaired after an accident or simply want a new look.
When you are involved in an auto accident, the first thing you think of is where to take it for repairs. It might not be wise to hand your car over to the first auto repair shop you visit. The time and effort spent researching the best body shop will help you save considerable time and money, as well as get quality repairs. Less than professional auto body repairs can make your car less enjoyable and reduce its resale value. When looking for the best auto body shop, remember these tips:
The warranty is most important.
You should ask about the warranty on all collision repair work . Ask about the warranty's validity and length of time covered. What are the terms and conditions of the warranty? You'll be better equipped to evaluate the pros and cons of each warranty once you have read all of its terms and conditions.
The repairs will take place over a period of time.
It all depends on how badly damaged your car is, but you can ask the shop for an estimate of the time it will take to fix it. It is important to know the estimated time it will take to repair your car so you can save money on renting a car.
Are they familiar with the car?
Many people have rare or imported cars. Some car body shops find it difficult to work with these cars. Sometimes needed parts can be difficult to locate if they need to be replaced. Ask the shop whether they are able to repair your vehicle, regardless of whether it is an import or foreign car.
Is it possible for them to paint your car the exact same color?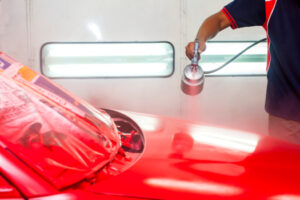 Many cars have a paint code on the body. It is crucial to ensure that your auto body shop can paint your car the exact same color. You could easily see the area where your car was damaged, which can lead to a decrease in its resale price.
Is your car insured while you are at the auto shop?
Ask the auto body shop whether they will take responsibility for your vehicle in the event of theft or fire. These incidents are rare, but you need to be prepared in case they do.
Will you get written estimates?
It is important to find out if the shop can provide written estimates before you hand your car over to them. This will be helpful if you receive an itemized bill after repairs have been completed. You can ask the shop if there is a significant difference between the bills.
Ask about their payment policies
Many certified auto body shops have their payment policies and procedures posted in the reception area. If you cannot see the payment policy or method, ask. It is easier to get help from an auto body shop that has a reputation for helping with insurance claims.
What is the best time to wash your car after repairs are completed?
After the repairs are completed by the body shop, ask them if your car is safe to be taken to a car wash. Some shops allow the paint to dry before washing the car. It is always a good idea for customers to ask whether washing the car can damage it.
We hope you will make the right choice when it comes to choosing an auto body shop for repairs. We are here to help you if your car is having problems. Always remember that Miller Brothers Transmission Auto Repair and Body Shop is always here to help. Contact us today for reliable auto repairs.
Miller Brothers Transmission Auto Repair and Body Shop
7123 Tazewell Pike
Corryton, TN 37721
(865) 689-5072
https://www.millerbrosautorepair.com/
Service areas include: All of Knox County, Corryton, Fountain City, Halls Crossroads, Powell and Knoxville