Farm Bureau Insurance Claims
Dealing with an accident can be overwhelming, but Miller Brothers  Auto Repair and Body Shop can simplify the insurance process for you, restoring your car to its pre-accident state.
We pride ourselves on making the process hassle-free for you.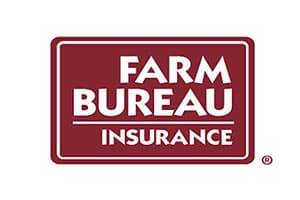 Since they are familiar with the intricacies of insurance policies, Miller Brothers ensures you don't have to deal with the nitty-gritty. We have an alliance with all insurance companies and can help you manage your Farm Bureau Insurance claims. From contacting your insurer, arranging for appraisals, to deciphering if the repair work qualifies as an insurance claim or liability post-accident, we've got you covered. We'll guide you through your insurance company's claim steps, even helping with alternate transportation if needed.
Whether it's damage from a hailstorm, a fallen tree branch, a minor scrape, or a major collision, Miller Brothers Auto Body is committed to getting your car back to its original performance. We partner with insurance companies like Farm Bureau Insurance, from the accident's onset to the moment you're back on the road, minimizing your out-of-pocket expenses.
If you have any question regarding our service, we encourage you to schedule an appointment or phone consultation with one of our staff or visit our office. We are pleased to offer all types of auto repair and maintenance services for your needs.
OUR ADDRESS
2345 Street, City, State, 12345