Avoiding auto repair scams is the best way to stay ahead of the curve. It is important to understand how your car works and how you can identify common problems. You should also know how to find a mechanic at a trustworthy Auto Repair Shop, what questions to ask, and your rights as a consumer. This information can help you avoid making costly mistakes.
Repair Information
How to choose an Auto Repair Shop Knox County TN
What should I look out for when selecting a repair shop to fix my car?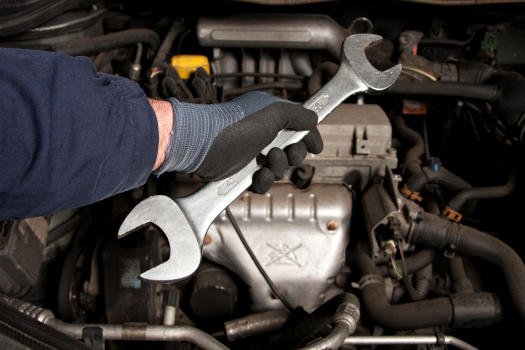 Ask your family and friends for recommendations. To avoid having to rush into a decision, make sure you look for a repair shop in advance.
Compare warranty policies and phone deals to find the best deal.
Make sure that the shop honors your vehicle's warranty
Check their online reviews

Click here for more reviews
How to choose auto repair technician
Are some technicians better than others?
Shops that have multiple certifications, such as the Automotive Service Excellence seal, are worth looking for.
Certification indicates that at least some technicians are competent in a specific area.
Technical areas. Check that the certifications are up-to-date, but keep in mind that certification does not guarantee good work.
Ask the shop or technician if they have experience with the same vehicle make and model.
Ask the Auto repair Knoxville TN how much it charges for work before you make arrangements to have it done. Some shops charge flat labor rates for auto repairs. The published rate is based upon an estimate by the manufacturer or independent contractor of the time it will take to complete repairs. Other repair companies charge based on the actual time that the technician spent on the job.
Consider getting a second opinion if you are looking for more information or need to make costly or complex repairs.
If you choose to have work done elsewhere, find out whether there is a diagnostic fee. Diagnostic time is often charged by many repair shops. Some shops that only do diagnostic work, and don't sell parts or repairs, may be able to give you an objective opinion on which repairs are needed. Ask for a written estimate before you agree to have the work done.
What should a written estimate contain?
It should include information about the Car Repair Knoxville TN, the parts required, and the labor cost. You should get a signed copy.
The shop should inform you that they will contact you to get your approval before doing any work beyond a certain amount of time or money. This may be required by state law.
What information should I have about the parts that need to be replaced or repaired?
Parts can be classified as:
New – These parts are generally made according to the specifications of the original vehicle manufacturer, or by an independent company. You may need to ask repair shops if they will use non-original equipment in repair. These parts can vary in quality and price.
Remanufactured parts can be described as rebuilt or reconditioned – Most manufacturers offer a warranty that covers replacement parts but not labor.
Salvage – These are parts that have been taken from an automobile and not altered. Although salvage parts can be the only source of certain items, their reliability is not always guaranteed.
What should I do after the work is completed?
Complete a repair order detailing the work performed. The repair order should include the details of the work, including the parts that were used, the labor costs, and the readings from the vehicle's odometer at the time you brought it in. All replaced parts should be requested. This may be required by state law.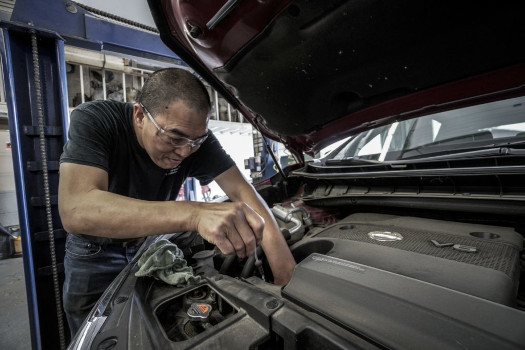 Protecting your Auto Repair Investment
What warranty and service contracts are available for vehicle repairs?
Auto Repairs are not covered by a standard warranty. You should make sure that you fully understand your warranty. Warranty coverage may have limitations such as mileage, time, mileage, deductibles, and businesses authorized to do warranty work. There may also be special procedures that must be followed to get reimbursement. For more information on your warranty rights, contact your state Attorney General or your local consumer protection agency.
Service Contracts
Service contracts are optional contracts that can be sold by automobile dealers or other parties. Consider these factors when deciding whether or not to buy a service contract:
Its cost.
All repairs must be paid for.
If coverage is overlapping with any other warranty, it will be considered a breach of coverage.
The deductible.
Where repairs should be made.
You will need to follow certain procedures in order to file a claim.
It is up to you to decide whether repair costs will be paid directly by your company to the shop, or if you will need to pay first and then get reimbursed.
No matter how old or new your car may be, it is important to take it in for regular repair and tune-up. Miller Brothers Transmission Auto Repair and Body Shop serves Knoxville and surrounding area. Call us today to schedule your car maintenance.
If you have any question regarding our auto repair or body shop services, we encourage you to contact us by phone or email, or visit our service center. We are proud to offer all types of auto repair, maintenance and body shop services to meet your automotive needs.
OUR ADDRESS
7123 Tazewell Pike
Corryton, TN 37721
EMAIL US
millerbrothers06@comcast.net