Understanding the auto body repair process can be beneficial in the event you are involved in an automobile accident. This knowledge will allow you to understand the costs and timelines of collision repair, as well as help you set realistic expectations for Auto Body and Collision Repair.
Understanding starts with the accident
It is important to assess the extent of the damage to your vehicle immediately after an accident. If you intend to file an insurance claim, take photos of the accident scene. For assistance, if you are seriously injured, contact an ambulance or the police immediately. If the accident occurred outside the Knoxville area, you should contact the appropriate local authority.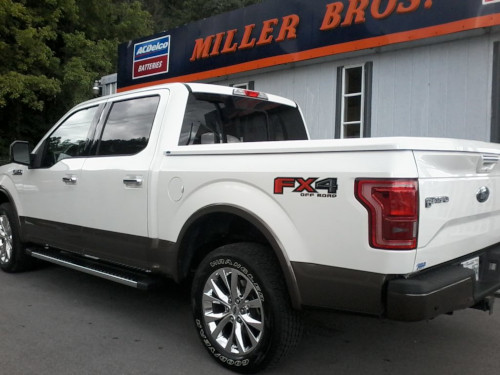 Provide a detailed and honest account of the accident to your insurance company as well as the police. Note that distracted driving laws are in effect in Knoxville TN  and the other Knox County cities. It is important to be truthful and disclose if you were using your phone while driving. This will avoid any further problems with the authorities.
Miller Brothers Transmission Auto Repair and Body Shop works with all major insurance companies. Let your company know you are working with us for all your repairs and we can work directly with them.
Estimating the Repair Price
To receive a quote on your repair, you will need to take your vehicle to an auto body shop in Knoxville. You might be more successful searching for "Miller Brothers Auto Repair " than "autobody shop near me". Although you can send Miller Brothers Auto Repair photos or make a consultation over the telephone, it is better to bring your car in for a detailed and accurate quote.
For example, one or more collision repair technicians will inspect your vehicle and determine the extent of the damage. The first estimate will usually only cover the visible damage. Technicians will likely discover more damage when they start digging under your car's exterior. This can lead to additional repair costs.
Many auto body shops in Knoxville, including Miller Brothers Auto Repair, use computer software to generate estimates that they will send to your insurance company. A copy of the estimate will be sent to you so that it can be compared with other estimates.
Let's start with the basics of choosing which quote you should proceed with. The cheapest option may not always be the best. Choose the company that offers the best estimate and you feel the most confident with.
A word about repairing your vehicle vs. writing it off. Remember that insurance claims will take into account the vehicle's depreciated worth. The smaller the payment, the older your vehicle gets. Your insurance company assumes that your vehicle will wear down over time. This means that it is almost always better to repair your car than to scrape it.
If you are dealing with another driver, liability will be determined based on fault as required by Tennessee state laws. Tennessee is a state of pure comparative negligence, where the person at fault is responsible.
 Blueprinting and Teardown
A blueprint will be created to give collision repair technicians and Auto Body Repair Experts a complete picture of the condition of your vehicle. This blueprint will guide them in the repair of your vehicle. For further inspection, the parts will be taken apart. Here is where additional damage could be discovered that the auto body shop did not see during their inspection. If necessary, a reliable auto body shop will contact your insurance company to adjust the estimate. This is a normal part of the industry.
Insurance companies may request disassembly before they will consider your insurance claim. All damages are documented, so there is no need to make any adjustments. This is also the way your insurer assesses that you aren't submitting fraudulent claims.
You have the final say over when vehicle repairs will be completed. You can delay the repairs if your vehicle is not yet in a driving condition. Before you give the go-ahead to your Knoxville auto body shop or another area location, make sure that your insurance company has reviewed everything.
 Metal and Frame Repair
The car's frame can be damaged by collisions. The car's frame is what an Auto Body Repair technician will first focus on once the collision repair efforts begin. To achieve precise shaping, they will use laser frame diagnostics systems. This allows your vehicle to be restored to its pre-accident state using frame machines. This process can take several days depending on the extent of damage to your vehicle.
Next is the metalwork. Here, the vehicle's metal parts are repaired or replaced as necessary. An electronic measuring system will be used to analyze every part of the vehicle. This ensures that all mechanical and body repairs are within factory specifications. This is essential to ensure that the chassis and frame are straight and fit for driving. This is crucial because it affects your vehicle's safety and maneuverability.
To avoid having to make emergency adjustments, it is important that both the frame and the mechanical repairs are done together. This is something that auto body shops with experience will be able to do.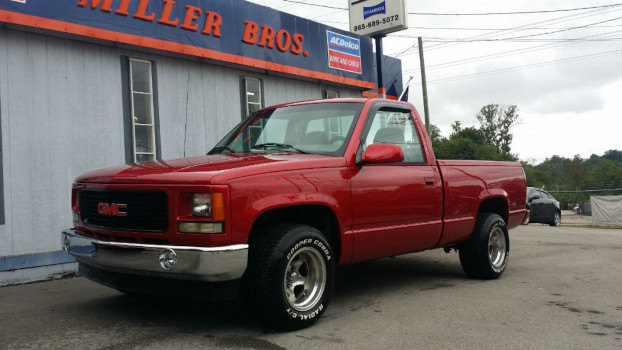 Reassembly, Refinishing
After the mechanical and frame repairs are completed, your vehicle is ready for painting. Before priming and sanding, surfaces will be taped. The base coat will be applied, which will be the same as the original. A clear coat will then be applied. After the curing phase has ended, your vehicle will be given a glossy finish to restore its original shine.
After the painting is complete, restoration will be done. Each piece and every part will be returned to its original location. If they have been removed, wirings, components for airbags, hoses and other effects will all be reinstalled. It is a tedious process because the repairmen must ensure that everything is in its correct place. One screw can cause serious safety issues for the driver. Another reason to not trust any auto body shop in Knoxville is the lowest quote. 
Detailing and cleaning
After all the hard work, your car will then be washed and the interior cleaned to remove metal dust and debris. All surfaces will be cleaned and re-polished to give your car a shiny finish. As needed, all light components will be checked.
The auto body shop will also be checking for any minor issues. Each little detail will be scrutinized and fine-tuned until it reaches showroom quality.
After all, work has been completed, visual inspections and a second test drive may be required. After everything is completed, the production manager and the head technician must give their approval. All processes must meet the requirements of the local codes and standards in Knoxville, TN.
Final Inspection and Delivery
The vehicle will be ready for collection or delivery. The auto collision center will reach out to you to discuss the collision repair process. A detailed, itemized list should be given to you detailing all parts and repairs involved in your car's repair. You will be provided with the final cost and a breakdown of all items by the technician.
To ensure that everything is in order, you should inspect the interior and exterior of your car. An auto body repair representative will be available to address your concerns. You should not take the keys until your satisfaction with the collision repair is achieved. Do not hesitate to report any problems you find along the way.
You should ask the collision repair representative or repair technician about what next steps to take, including paint care and check-ups. If they have an auto body warranty, they will explain it to you.
It is very difficult to repair an auto body. Restore your vehicle to its original form, it must be done correctly. It is important to fix all damages, even those caused by the collision. For your convenience, there are many collision repair facilities located throughout Knox County. You can trust one that has a proven track record in collision repairs and will be able to discuss the details with you. Also, Miller Brothers Auto Repair provides collision repair with our signature "Auto Body Collision Repair Like it Never Happened"
If you have any question regarding our service, we encourage you to schedule an appointment or phone consultation with one of our staff or visit our office. We are pleased to offer all types of auto repair and maintenance services for your needs.
OUR ADDRESS
2345 Street, City, State, 12345