Expert Collision Technicians are at Your Service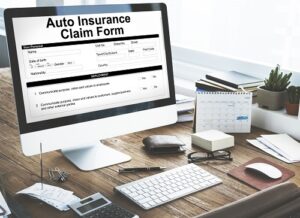 We can handle all of your auto body repairs. With over 44 years of experience, we are a BBB-accredited business. We know what works best for you.
All Your Auto Insurance Claims Handled
We know that dealing with insurance companies can be more difficult than getting auto repairs. We can help you with any claim, from comprehensive to collision including those when you are not at fault.
Here are a few of the insurance companies we work directly with:
1. Geico
2. Progressive
3. Allstate
4. Farm Bureau
5. All Major Insurance Companies
Keep in mind that you are free to work with the auto body shop of your choosing regardless of your insurance company. At Miller Brothers Auto Body Shop we pride ourselves in customer satisfaction.
What our customers have to say:
I had a great experience with Miller brothers. I was rear ended and Miller brothers made the process of getting my car repaired quick and easy. I dropped my car off on a Monday morning and it was ready to be picked up that Thursday afternoon. I couldn't believe how quick the process was. The quality of work is excellent and they washed my car as well. I highly recommend them and will be returning for my car repair needs. The staff was friendly and easy to work with.
Really nice people. We had some body damage they got it done quickly and it looks brand new.
This was the best repair experience I've ever had. They have a sign inside that reads, "Enter as a customer but leave as a friend" and they mean it. Wendy was so great to my wife. She gave her a ride home and offered to pick her up to get her vehicle when it was ready. It's things like this that separated good service from great service. I hope we don't need a car repair for a long time but I know where we will go when we do. To sum up the experience in one word, EXCELLENT.