Modern cars don't require the traditional car tune-up. This doesn't mean that your car shouldn't be inspected. There's still a lot of value in reliable Auto Tune Up Service.  However, the process is very different today.
It doesn't matter if your car has an older ignition system, or one that is newer, you should have it checked every six months. You run the risk that your vehicle will run poorly if you don't. A well-tuned vehicle will have a smooth running engine and better fuel economy. There are different intervals between tune-ups. Check your owner's manual to find out the exact requirements.
What does a car tune-up entail?
According to Cars.com, a tune-up involves replacing spark plugs and wires as well as the distributor cap, ignition coil, or distributor rotor. To bring the ignition timing back to factory specs, it would be fine-tuned. It is possible that the air filter will also be replaced with a new one.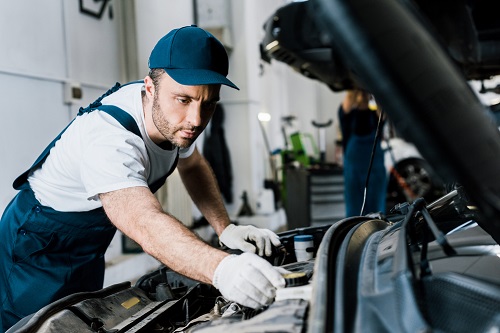 Most of this has changed. Car Repair and Maintenance have evolved significantly. Popular Mechanics explains that modern cars no longer require distributors. Instead, spark plugs are powered by their own coils and the timing of ignition and fuel are computer-controlled. Modern ignition and fuel system components have been designed to last for the life of your vehicle.
However, this doesn't mean that there aren't modern versions of the tune-up. Many automakers still recommend that spark plugs should be replaced at 100,000 miles. Cars.com also notes that almost all automakers recommend a specific interval for air filter replacement. In most cases, these intervals range from 15,000 to 30,000 miles.
Modern cars will need to be serviced by technicians who will replace the spark plugs, and the air filter, and look at the fuel system and emission system, including the electronic sensors that control it.
Do You Need to Take Your Car in for a Tune-Up?
The traditional car tune up doesn't have to be abandoned. Many cars that are still in use have older ignition systems and require the standard tune-up. It doesn't matter what car type you drive, old or new, it is not a good idea to skip this step. You run the risk of having a poor car and paying high fuel prices.
No matter how old or new your car may be, it is important to take it in for a tune-up as soon as possible. Miller Brothers Transmission Auto Repair and Body Shop serve Knoxville and surrounding areas. Call us today to schedule your car maintenance.