Knoxville is a city on the Tennessee River in eastern Tennessee. Downtown, the Market Square district has 19th-century buildings with shops and restaurants. The Museum of East Tennessee History has interactive exhibits plus regional art, textiles, and Civil War artifacts. James White's Fort, built by the Revolutionary War captain, includes the reconstructed 1786 log cabin that was Knoxville's first permanent building.
Miller Brothers Transmission Auto Repair and Body Shop has been serving auto owners in the Knoxville TN area since 1974. Call or bring your car in today for auto body repair, tires or an auto tune-up.
5 Tips On Choosing The Right Auto Body Shop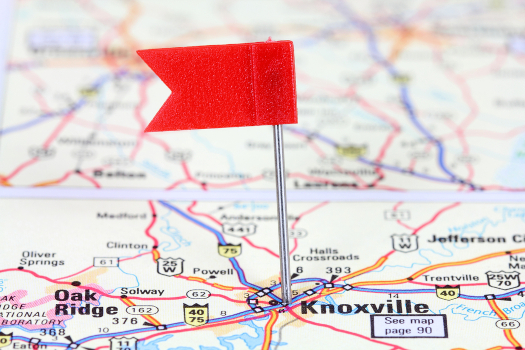 Estimates from different shops can vary widely. A shop may give you a $500 estimate, while another shop will charge $2,000 for the work. What is the difference? And when should you choose the less expensive shop? This is what you should know about choosing a trustworthy Auto body shop Knoxville TN
1) Pay attention to word-of-mouth
Advertising is possible for any business. However, it's better to advertise a Car body shop Knoxville TN that your friends, family, and acquaintances recommend. This is a business that has demonstrated it can satisfy customers. It might not be the most well-known or largest shop in your locality. You might be able to get a recommendation for small shops where the owner works directly on your car.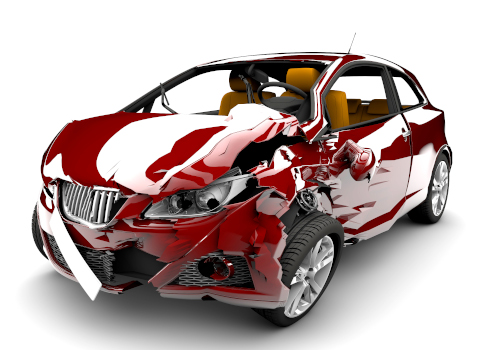 2) Take into account the Operation's location and overhead
Many people are duped into paying high-priced shops to fix their cars. For labor, some shops charge $40 an hour. In the more upscale areas of Knoxville, however, the hourly labor cost is between $60 and $75.
Larger body shops that employ several front-office staff will likely have to raise their rates of pay for the overhead. Although front-desk staff, managers, and foremen can give some customers a sense of security, estimates can be inflated with work that isn't essential. Your bill can quickly add up if they charge more for labor at a higher price.
3) Get Several Estimates
To avoid paying too much, take your vehicle to multiple auto body shops to get repair estimates. It's important to avoid being overcharged. However, it is not enough to take the lowest quote. Some part-time mechanic may claim he can do it very cheaply. You should avoid these guys because they aren't doing the right thing. This could lead to serious problems.
4) Ask the Right Questions
You shouldn't open your wallet for the first auto body shop in Knoxville TN area you go to. It is important to arrive prepared and ask the right questions. Is there a written warranty provided by the shop? If so, how long? What is the warranty?
A minimum of a one-year warranty is acceptable. Although some shops may offer lifetime warranties to their customers, this is not realistic. Many of the conditions and stipulations that warranties require are too restrictive for most people. The warranty is basically null.
Ask how long the shop has been in business. You should ensure that the shop has a valid business license.
It is also important to find out about the materials that the shop plans to use. What kind of body parts will be used? While new parts are the best, used parts can be fine. However, they may not offer the same savings as people think. Aftermarket parts may be cheaper depending on the extent of  damage to your vehicle. They can also work just as well as original manufacturer parts. Ask the shop how many coats and clear coats they plan to use if paint work is required.
5) Trust Your Intuition
It's crucial to trust your gut instinct about the shop you are considering, especially when it comes to picking a collision repair Knoxville TN. A shop that isn't busy might be because it's not being used by customers. The shop might not be doing the right work for your car if it is extremely dirty, cluttered, or disorganized. Are you irritated by the shop manager or owner? Shops that communicate well with customers and are straightforward with them will be more pleasant.
Phillip Smith – Speedy service. Great communication. Friendly staff. Excellent work
No matter how old or new your car may be, it is important to take it in for regular repair and tune-up. Miller Brothers Transmission Auto Repair and Body Shop serves Knoxville and the surrounding area. Call us today to schedule your car repair or maintenance.
Miller Brothers Transmission Auto Repair and Body Shop
7123 Tazewell Pike
Corryton, TN 37721
(865) 689-5072
https://www.millerbrosautorepair.com/
Service areas include: All of Knox County, Corryton, Fountain City, Halls Crossroads, Powell and Knoxville
If you have any question regarding our auto repair or body shop services, we encourage you to contact us by phone or email, or visit our service center. We are proud to offer all types of auto repair, maintenance and body shop services to meet your automotive needs.
OUR ADDRESS
7123 Tazewell Pike
Corryton, TN 37721
EMAIL US
millerbrothers06@comcast.net