Allstate Approved Repairs
Navigating Collision Repairs After an Accident
If your car suffers damage from a collision, your primary concern is getting it back on the road swiftly. But, how do you choose the right Allstate Approved Auto Body Shop and ensure seamless coordination with your insurer? Here's your guide to understanding the process.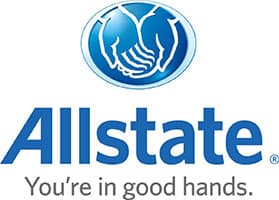 Understanding Direct Repair Programs
Many insurers provide direct repair programs (DRPs), as suggested by the Insurance Information Institute (III). These programs comprise of a network of repair shops vetted and approved by your insurance.
You're not mandated to opt for these pre-approved auto repair and body shops. However, there are distinct advantages to using your insurer's "preferred" facilities:
Efficient Repairs & Payment: DRPs often have streamlined processes, ensuring reduced paperwork and faster services.
Guaranteed Quality: These repair shops are vetted to ensure they uphold certain quality standards.
Extended Warranties: Whereas most body shops offer limited warranties on their services, when using a DRP, your insurer might guarantee the repairs for as long as you own the vehicle. This guarantee is also often nationwide.
Comprehensive Service: Some DRPs provide all-in-one services – from insurance estimates and car repairs to rental car provision.
Priority Services: Being in partnership with your insurer, DRP shops might prioritize your repairs, enabling quicker vehicle return.
Choosing a Repair Shop Independently
If you decide on a personal selection, consider these tips:
Gather Recommendations: Beyond your insurer's suggestions, ask friends and family or consult online reviews to find trustworthy shops.
Verify Certifications: The Federal Trade Commission (FTC) recommends checking for industry accreditations from bodies like the National Institute for Automotive Service Excellence (ASE), I-CAR, and the Automotive Service Association (ASA).
Assess Shop Quality: Reputable repair centers are often busy, clean, and organized. If a shop appears untidy or disorganized, you might want to reconsider.
Collaborating with Your Repair Shop
After selecting a repair center, ensure you're informed about the repair process:
Request a Detailed Estimate: The FTC advises asking for a comprehensive written breakdown of expected costs.
Understand Parts Options: Insurance doesn't always mandate the use of original equipment manufacturer (OEM) parts, explains the III. Shops might use after-market or recycled OEM components. Regulations on these parts differ by state. You can opt for OEM parts, but you might bear any additional costs.
Check Repair Guarantees: Especially with non-recommended shops, get written repair warranties. Ensure you're protected if any issues arise post-repair. With DRP shops, the warranty typically extends for the life of the car, as per III.
Lastly, remember to pay your deductible, which is your share of the auto repair expenses. Depending on your chosen shop, your insurance might pay them directly or reimburse you. With repairs complete, you're ready to hit the road again!
If you have any question regarding our service, we encourage you to schedule an appointment or phone consultation with one of our staff or visit our office. We are pleased to offer all types of auto repair and maintenance services for your needs.
OUR ADDRESS
2345 Street, City, State, 12345