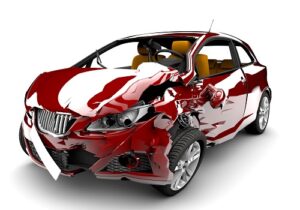 Auto accidents are not something to be taken lightly and they are not a pleasant experience. You will not be pleased if it happens to you when you least expect it. Next, you'll need to repair the damage. Fortunately, there are experts you can count on when it comes to collision repair services.
It can even be regarded as a major inconvenience. You must first ensure the safety of passengers, other victims and yourself. Then, your priority is to get your car fixed as soon as possible.
You should always choose a shop that offers top-quality services to ensure you are satisfied with the outcome. Miller Brothers Transmission Auto Repair and Body Shop is a good company that can restore your car to its original condition at a very reasonable price.
Our team of professional repairmen will assess your vehicle after an accident and then repair it professionally. They will assess the damage to the body, structural damage, engine and system damage. You will be given a cost estimate. Our repair shop can also give you an estimate of how long it will take to fix your vehicle based on the extent and type of damage.
This is a list of possible collision repair jobs that you may need to do after an accident.
Collision Repair: Paint and Frame Repair
The frame's primary purpose is to withstand external forces and distribute them throughout the vehicle's structure, safeguarding the occupants and crucial components. However, when the frame undergoes bending or torsion beyond its intended limits, it can lead to significant structural damage, compromising the overall strength and safety of the vehicle.
Experts agree that frame damage is often irreversible and requires extensive and expensive repairs. Recent technological advances have taken frame repair to another level. Many damages can now be repaired with specialized tools. Even cars with severe structural damage can be repaired using multiple axes, hydraulic systems, heavy-duty power tools, locks, and pulleys.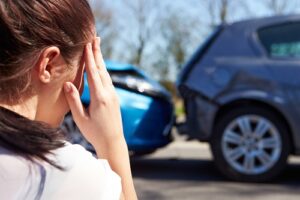 Miller Brothers Transmission Auto Repair and Body Shop are equipped with the most advanced equipment and a team of experts that can repair frame damage efficiently, no matter how severe the damage is. Mechanical damage includes damage to wheels, transmission axles and gearboxes, suspension systems, and other parts of the engine. This often requires precision collision repair. A professional team of auto mechanics is essential to a successful outcome. We can repair almost any damaged component, whether it's a carburettor, flywheel or transmission element.
Auto Body Repair and Additional Services
Auto body repair, or cosmetic damage as it is also called, is the most common type of auto collision damage and repair that shops do.
No one wants to drive a car with a damaged windshield, front bumper, or crumpled hood. The repairs can be very varied and range from minor scratches to complete sections that require a complete overhaul and paint.
Miller Brothers Transmission Auto Repair and Body Shop have a team of experts that can handle any type of collision repair. Repair work may take a few hours in mild cases or weeks in more severe ones, depending on how bad the damage is. Repairs that do not require painting can be completed quickly and without the need for a separate painting room. A complex car repair job may require the latest tools, special equipment, and rooms. This can increase the cost to the owner.
Some customers may need additional services in addition to collision repair in Knoxville TN. Some shops may have difficulty fixing minor dents or interior details like leather upholstery, windows, dashboard buttons, and electrical switches. You should always ensure that the auto shop you choose offers quality work at affordable prices. Some shops may only work on small cars and refuse to repair motorbikes or trucks.
You should know, essentially, that our professional, good collision repair shop offers a full range of services and will resolve any issues in the shortest time possible to satisfy all our customers.
Like our Facebook page for more great info about auto services.
Miller Brothers Transmission Auto Repair and Body Shop
7123 Tazewell Pike
Corryton, TN 37721
(865) 689-5072
https://www.millerbrosautorepair.com/

Serving Knoxville, TN and Knox County
Service areas include: All of Knox County, Corryton, Fountain City, Halls Crossroads, Powell and Knoxville