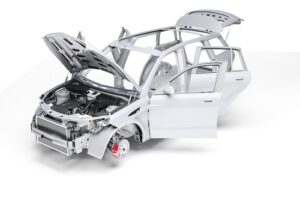 Vehicle accidents happen all the time and can be a hassle if your automobile frame has been damaged. If you're looking for a frame repair shop that can fix your "whip", you can trust our team of experts.
We at Miller Brothers Transmission Auto Repair and Body Shop can provide you with the best frame repair services to bring your car back to its original state.
Frame Repair and Auto Body Shop Experts
It is important to repair your frame if you want your car to run smoothly. If you leave the damage alone, it can cause future problems, especially those related to alignment. It could even lead to another accident. We can help to avoid this and deal with it.
Professional Auto Body Repair Technicians
We have some of the most experienced auto body repair professionals in the industry. We can repair, restore, replace vehicle parts, and repaint damaged cars. For different services, we can use different types of tools, such as removing old pieces, replacing them with new ones, removing dents, etc. Our staff will work closely with you to ensure that we understand your requirements and provide a frame straightening of excellent quality on your vehicle.
What Customers Can Expect
Customers can also expect to receive the best auto repair results, in addition to our amazing offers. 100% satisfaction is guaranteed. Our friendly customer service will also inform you about the status of your car.
What services are offered?
Our best technicians are on hand to repair your damaged vehicle. We will examine the reports to determine the cost of repair. We will be transparent with our plans and share them before we begin.
The initial diagnosis will be confirmed by a series of checks. Wheelbase checks are performed to ensure that the front wheels are in a straight and true position. Our alignment tools are used to verify the alignment of the rear wheel. The alignment of the rear wheels can be verified by using our specialized alignment tools.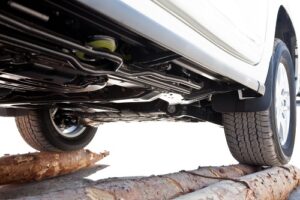 We can begin removing damaged body parts after we have discussed the problem with you and made a diagnosis. Some of the body pieces that can be removed are bumpers, hoods, and grilles. Trim, fenders, and trims may also need to be removed. Our auto repair specialists can then weld in new components to restore the vehicle to its original condition.
After removing the problematic parts, we will realign the frames and chassis of the vehicle. The structural damage caused by the accident will be repaired. The replacement parts can be fitted, attached, and welded to the vehicle in order to increase its stability.
We will fix dents, dimples, and other damage to the body using the right tools. We will restore the vehicle to its original form, no matter how minor or major the damage. We can refinish, prime, polish, and sand all surfaces after the major part.
You may be interested in our other vehicle components, such as weatherproof windows and windshields. Our auto mechanics can replace the old parts in your vehicle with these new ones.
If the paint isn't to your taste or if it has been damaged by an accident, we can repaint the vehicle. Our car paints are the best available. We can customize your vehicle to meet your needs. Our auto paint specialists can easily remove small scratches or large abrasions.
Surface repairs are recommended to prepare your vehicle for repainting. Untreated cracks, peelings, and scratches will ruin your paint job. Re-painting the car will give it a high gloss and smooth finish.
Use of the right tools for auto body work
We use the best tools to repair your vehicle's frame. Our professional auto mechanics utilize pneumatic tools as well as plasma cutters to take out the damaged parts from a vehicle, such as bumpers. The damaged pieces can be easily cut.
Heavy-duty equipment is needed for major structural repairs, such as aligning the frame of the car. In such cases, we use hydraulic jacks as well as sturdy hammers. For other repairs, they use hand tools like pliers and wrenches.
Our auto, frame, and paint specialists at Miller Brothers Transmission Auto Repair and Body Shop will focus on fixing any damage, no matter how small or large. Our experts will make use of all our resources to get the job done.
Like our Facebook page for more great info about auto services.
Miller Brothers Transmission Auto Repair and Body Shop
7123 Tazewell Pike
Corryton, TN 37721
(865) 689-5072
https://www.millerbrosautorepair.com/

Serving Knoxville, TN and Knox County
Service areas include: All of Knox County, Corryton, Fountain City, Halls Crossroads, Powell and Knoxville