Choosing a new set of tires for your car is confusing. Finding a Tire Shop that offers value for your money is even more challenging. Do your research before you buy tires. Think about your priorities, such as traction in snow or rain, tread wear rating, and noise. Next, check the ratings of each priority tire. We will guide you through the whole tire purchasing process.
Get the Original Specs
Do not assume that the tires on your car is the correct size. Instead, make sure you buy tires that are the same size as your car's original specs. The specs are on a sticker on the driver's side door or on the door pillar. Note the size, load, and speed rating of the tire. Do not be tempted to buy the wrong tire. Ask our staff members to order the recommended tire if they don't have it in stock. The wrong size tire can cause shifting problems and affect your speedometer readings.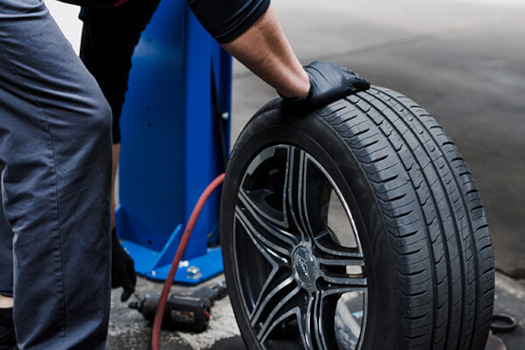 Set your top priorities
Tire buyers often make the most common mistake of choosing tires solely based on their price. There is a better way to approach tire buying. You can begin by ranking the following features of tires in order of importance: traction, tread wear, and noise. Your top three priorities will guide you when shopping for tires. If you have a tight budget, it may be necessary to compromise on your top priority and eliminate the rest.
To determine traction, temperature, and tread wear ratings for tires, the U.S. Department of Transportation requires that they be tested. Other features such as appearance or warranty are up to individual preference.
If you are buying four tires, ranking your priorities is a good first step. It's quite different if you only want to buy two tires. You will need to purchase two new tires that are identical to the "keeper" tires. New tires should have a tread design that is as similar as possible to the old tires. Also, match the traction ratings. Incorrectly matching tires can lead to uneven braking or instability when turning.
After you have chosen the tires, ensure that the dealer mounts them to the rear of your vehicle. This is true even if the vehicle has front-wheel drive. Rear-end fishtailing is greatly reduced by having new rubber. It is also best to add choosing a reliable Tire Shop Knoxville TN to your list.
Key Specifications
Handling/ride comfort
Noise
Temperature
Traction
Wear a tread shoe
Downside to buying tires on the internet
Online shopping can help you save money, however, there are downsides. Shipping can take weeks. Next, you will need to ensure that an adult is present at the home to sign for your tires. The driver will not leave them unattended or without a signature. Next, you will need to load the tires in your car and then pay a local shop for mounting them and Wheel alignment service.
If you don't want the hassle of buying tires online or need them right away, shop at a local Knoxville tire shop like Miller Brothers. Visit Miller Brothers Transmission Auto Repair and Body Shop for quality tires. Call us today.
If you have any question regarding our auto repair or body shop services, we encourage you to contact us by phone or email, or visit our service center. We are proud to offer all types of auto repair, maintenance and body shop services to meet your automotive needs.
OUR ADDRESS
7123 Tazewell Pike
Corryton, TN 37721
EMAIL US
millerbrothers06@comcast.net