Have you have noticed a new or distinct scratch on your car when you return to it from the parking lot? It could be anything, but a rogue shopping bag or a swinging car door from the next parking space is likely to be at fault. Your first instinct might be to ignore the problem. You might not consider it essential for the car's function, or be concerned about how expensive it will cost to repair.
You are not the only one who finds dealing with maintenance and repairs stressful. Survey data shows that two-thirds of drivers distrust auto repair shops due to factors such as overcharging, bad experiences, and unnecessary "fixes." You might decide it's not worth the effort to transport your vehicle from one place to another.
Ignoring Damage Can Be Risky
This route is not recommended for several reasons. One, neglecting to repair the vehicle can lower its resale value or trade-in value.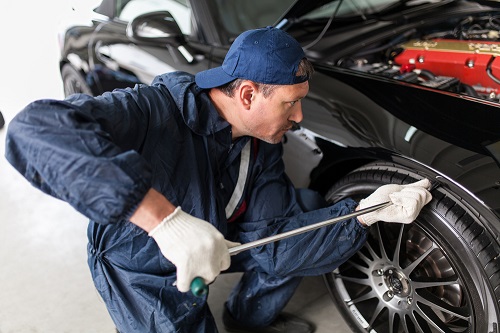 Unattended dents and scratches can expose your vehicle to corrosion. The exterior of your vehicle can rust if this happens. This chemical change is irreversible and can reduce the value and safety of your vehicle. Rust can increase or decrease depending on whether you live in a dry climate or if your vehicle is regularly exposed to the elements (such if it is parked on the street or in a driveway during winter months).
Continued research shows that Americans are keeping cars longer. This is why it is important to do all you can to maintain your car in top condition. You should take care of even the smallest dents and dings. But what's your best option?
What is Paintless Dent Repair?
PDR (or paintless dent repair) is widely regarded as the most cost-effective and fastest solution for vehicle dent repairs. An analogy is a small scratch on your arm versus a more serious cut or laceration. Traditional auto body repairs would be an alternative to surgery or stitches. In this analogy, PDR would be the treatment option to treat minor injuries.
PDR is usually achieved through a series of crucial steps.
Analyzing the area affected and accessing it.
To access the posterior side, remove the affected area panel.
Apply steady pressure to each side to remove the dent (without applying too much pressure).
What dents are eligible for paintless dent repair?
Paintless dent repair works best for minor dents and low-force impacts. PDR is usually available for hail damage and light to moderate hail damage from balls or other "door dings".
The body shop will examine your vehicle to determine how far the dent has stretched the metal. They will assess the depth and shape of the dent. PDR is more viable if the dent is smaller or less deep.
How Long Does PDR take?
Paintless dent repair can be performed quickly and efficiently because it is designed to take smaller, less disruptive impacts than traditional repairs. Paintless dent repairs are quicker than traditional repairs.
The wait time for minor dents is the same as that for getting your tires changed. The process will only take a few hours. It could take several days if the damage is severe, as might happen after a hailstorm.
If the repairs are not extensive, you should consider paying out-of-pocket. Although you may be able to get your insurance company to pay the cost, it could lead you to pay a higher premium. If it's a common dent, your out-of-pocket costs will likely be around a few hundred dollars.
Want to remove unsightly dents from your car? Miller Brothers has you covered. We offer transmission services, auto body repair, and more. Come visit us today or contact (865) 689-5072.
If you have any question regarding our auto repair or body shop services, we encourage you to contact us by phone or email, or visit our service center. We are proud to offer all types of auto repair, maintenance and body shop services to meet your automotive needs.
OUR ADDRESS
7123 Tazewell Pike
Corryton, TN 37721
EMAIL US
millerbrothers06@comcast.net