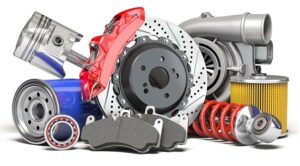 The auto maintenance schedules tell you if you should inspect or make replacements. However, you don't know what to expect, or how to do it. When it comes to car maintenance, it needs finesse, patience, and persistence.
You may have seen your mother or a home mechanic or gearhead ride in the car without the radio on. It's not that she dislikes the profanity-edited music, but because she is listening to the engine. If you know how the car sounds when it is running well, you will know when something is wrong.
This type of relationship will result in a vehicle that is long-lasting and reliable. We've learned a few things along the way that will make car maintenance less of an inconvenience and more of an accomplishment, especially if you bring it to a reputable auto repair and body shop in Knoxville TN.
Necessary Car Maintenance
Keep a Log
There are likely to be blank pages in the owner's guide of your vehicle. They could also have pages with lines or boxes that are blank. These pages are for recording your service history. However, an owner's guide isn't the only place to record work.
Grab a notebook and record all auto maintenance performed on your vehicle, including oil changes, tire rotation, fluid flushes, and brake jobs. It will make it easier to stay on track, your vehicle will last longer, and you will never forget when you did it.
Keep an OBD reader in your car
It is always a good idea to have more information on a subject before making a decision. You can instantly check a dashboard light or warning code with an OBD reader.
Keep a Toolkit In Your Car
This is an easy decision if you follow the motto "better to be safe than sorry." A few simple tools, such as a multi-tip ratcheting tool, pliers or socket wrenches (10 mm, hello!), and light could mean the difference between towing and a quick repair. It's better to fix the problem quickly than to wait and pay money to tow your vehicle around town. Zip ties, duct tape, bungee chords, and WD-40 are some of the most common Macgyver items.
Use repeating phone reminders for filters, tires, fluids, etc.
Your personal assistant is in your pocket. It will ask what sound you prefer to be used as an alert. We like the sounds of revving and burnouts. You can program your phone with the recommended service intervals from your owner's guide. Never miss another checkup. Make sure it's not 3 a.m. but 3 p.m.
Use Jack Stands Always
The metal safety mechanism is called a jack stand. It's the thing that you place underneath your car to lift it into the air. A jack stand is usually made up of two pieces that can be adjusted in height. It will catch the vehicle if the hydraulic jack fails. This could be life-saving if you are working underneath the vehicle. Use them on every job. No matter how long or difficult the task is.
Buy a big pack of microfiber towels
There will never be a time when you won't require a microfiber cloth when working on your vehicle. Stocking up on microfiber towels is essential because many of them will be beyond use.
Tires Require Near Constant Monitoring
Tire pressure isn't the only aspect of tires to be monitored. The tread of a tire is also important. Tire pressure, tread, balance, rotation, and rotation must be monitored. You should also know the type of tire you are driving on so that you can drive safely in various weather conditions. It's not just about keeping your car running. You also need to keep it clean and healthy.
Regularly wash your car
It's like when everyone tells you to drink water. It's not always easy to keep up with the advice.
Your vehicle is under constant attack, both from the ground and from the air. Dirt, road oil, road salt, and other contaminants wear down your vehicle's components just by being in contact with them. The longer these contaminants are on your vehicle, the more damage that they can do.
We don't know how often you drive, where you live, or how you wash your car. Use your best judgment and be mindful of any dirt that may have accumulated on your vehicle. If a bird has dropped fertilizer on your car's paint, you should clean it immediately.
Purchase specified parts and make changes at specific times
The car was built by the manufacturer. They're experts. Don't ignore them and try to fit everything into one size.
Do not ignore warning lights
Dashboard warning lights are not just decorative elements, but also automotive premojis. They vaguely inform you when there is a problem with your vehicle. You can quickly diagnose the problem if you own an OBD scanner. Resolve issues as quickly as possible, whether you do it yourself or hire a professional. They could cause further damage to your engine, or even more expensive problems if left unattended.
Spend the time and effort
As easily as pressing the gas pedal can get you up to 80 mph a car component can fail and your freedom machine can become a non-living object. Although we understand that not everyone is a car enthusiast, who can smell the burning clutch, we know cars are very expensive. We know that regular maintenance will extend the life of your car, reduce wear, and reduce future costs. This also reduces the risk of unexpected disasters.
Many people also consider their rides to be extensions of themselves, just as clothes are the primary way for the public to express their personality. Even a $1,000 bike can be made to look great and run well with a little hard work and pride.
Do not forget the spare tire
Waiting for a tow truck to arrive to save you from a flat tire will only make it more frustrating. When you fill-up your tire, make sure to check the pressure in the spare tire as well.
Like our Facebook page for more great info about auto repair and maintenance services.
Miller Brothers Transmission Auto Repair and Body Shop
7123 Tazewell Pike
Corryton, TN 37721
(865) 689-5072
https://www.millerbrosautorepair.com/

Serving Knoxville, TN and Knox County
Service areas include: All of Knox County, Corryton, Fountain City, Halls Crossroads, Powell, and Knoxville