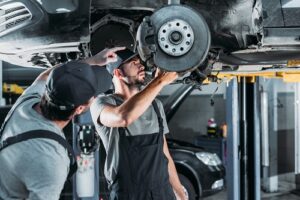 It's essential to know the truth when it comes to auto repairs. Believing in myths can cost you money and lead to unnecessary hassles. Let's dive deeper into these misconceptions and explore why they are not accurate.
Debunking Common Myths About Auto Repairs
Myth #1: Your car is beyond repair after a crash.
Fact: In the past, a severe collision might have meant the end of the road for a vehicle. However, modern cars are designed with unibody frames, which means the body is part of the frame. This design makes it easier to repair after a collision. Skilled auto body repair technicians can replace or fix damaged parts, restoring your car's safety and functionality.
Myth #2: Only the dealership can do quality repairs.
Fact: Dealerships are not the only places to find skilled technicians and quality equipment. Many independent auto repair shops in Knoxville TN employ well-trained professionals and invest in advanced tools to handle various car problems effectively. Whether it's routine maintenance or major repairs, independent shops can provide high-quality service.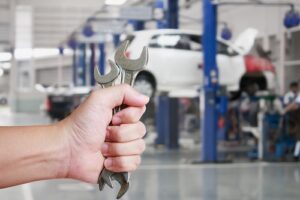 Myth #3: Going to an independent repair shop voids your warranty.
Fact: This myth can deter people from seeking repairs outside of the dealership. However, it's important to know that any qualified service provider can perform car repairs covered under your warranty. To maintain your warranty, keep records of the services performed and the payments made. Your warranty won't be voided as long as you adhere to the manufacturer's requirements for maintenance.
Myth #4: Insurance covers all repairs.
Fact: While insurance can cover a significant portion of the auto repair costs, it's not always comprehensive. If you're involved in an accident caused by another driver, their insurance should pay for the necessary repairs. However, if you're at fault, you may be responsible for a deductible when picking up your repaired vehicle.
It's essential to read your insurance policy carefully, as coverage may vary. For example, "collision" coverage typically pays for repairs related to the accident but may not cover pre-existing issues.
Myth #5: You must use the repair shop recommended by your insurer.
Fact: Your insurance company may suggest a list of preferred repair shops, but you have the freedom to choose where your vehicle gets repaired. Insurance providers cannot force you to use a specific shop. It's important to consider your preferences and gather information about the repair shops available to make an informed decision.
To make wise choices about car repairs, consult experienced professionals in the field. They can provide you with valuable advice and guidance based on your specific vehicle and situation.
By seeking expertise rather than believing in myths, you can ensure the safety, functionality, and value of your car. Call Miller Brothers Transmission Auto Repair and Body Shop now.
Like our Facebook page for more information about auto services.
Miller Brothers Transmission Auto Repair and Body Shop
7123 Tazewell Pike
Corryton, TN 37721
(865) 689-5072
https://www.millerbrosautorepair.com/
Serving Knoxville, TN and Knox County
Service areas include: All of Knox County, Corryton, Fountain City, Halls Crossroads, Powell and Knoxville