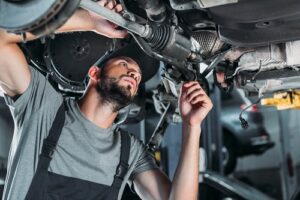 When your car needs repair or an upgrade, finding a dependable auto repair shop to get the job done is crucial. However, it can be a daunting task to select the right place, especially if you're not well-versed in automotive matters.
Making this decision requires some time, effort, and thoughtful consideration, as your car represents a significant investment in your life. Here's a straightforward guide to help you make an informed choice:
Find a Reliable Source
Begin your search for a reputable auto repair shop in Knoxville TN by seeking recommendations from trustworthy individuals. Reach out to your friends and family for their insights and experiences. Additionally, you can turn to the internet to read reviews and gather information about various repair shops. This initial step will help you compile a list of options.
Finding An Auto Repair Shop
Look for Skilled Mechanics
After identifying potential repair shops in Knoxville TN, it's essential to assess the competence and professionalism of their mechanics. Inquire about their qualifications, years of experience, and technical skills.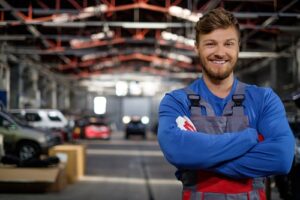 If a repair shop employs certified and well-trained mechanics, it's a positive indicator of their ability to deliver top-notch service. Equally important is the demeanor of the staff; they should be courteous and accommodating in addressing your needs.
Ask the Right Questions
When faced with the prospect of car repairs, numerous questions may come to mind. Don't hesitate to seek answers to these queries. Ask whether the shop offers a warranty, and if so, inquire about its duration and coverage.
Determine the repair costs for the specific issues your car is facing. Additionally, confirm that the shop adheres to safety standards and protocols. Asking these pertinent questions will provide you with the clarity needed to make an informed decision.
Compare Price Quotes
Even if you're not well-versed in car repair costs, you can still perform a basic comparison online. This step will help you avoid overpaying for repairs or upgrades. Visit the websites of various repair shops, assess the services they offer, and compare their pricing structures.
However, remember that the lowest price may not necessarily equate to the best quality. Consider the type of service provided and estimate the cost accordingly. Striking a balance between affordability and quality is key.
In summary, take your time when selecting a car repair shop. While it may be tempting to opt for the cheapest option, remember that the quality of service matters significantly. By considering these factors and conducting thorough research, you can ensure that your car receives the care it deserves. If you're in need of assistance from a reputable auto repair shop, don't hesitate to reach out to them today. Your car's well-being and your peace of mind are worth the effort.
Call Miller Brothers Transmission Auto Repair and Body Shop now if you are looking for a reliable auto repair shop that can handle your vehicle needs.
Like our Facebook page for more information about auto services.
Miller Brothers Transmission Auto Repair and Body Shop
7123 Tazewell Pike
Corryton, TN 37721
(865) 689-5072
https://www.millerbrosautorepair.com/
Serving Knoxville, TN and Knox County
Service areas include: All of Knox County, Corryton, Fountain City, Halls Crossroads, Powell and Knoxville