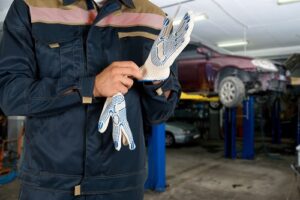 Taking care of your car is essential to keep it safe and working well. When your car gets damaged, it can cause problems for you and your vehicle. This article talks about why it's crucial to use the right methods for collision repair after an accident and what can happen if the wrong methods are used.
We'll discuss the importance of proper car repair from different angles, including what materials are used in modern cars and how technology is used in car repair.
Make Sure Your Mechanic Uses the Right Collision Repair Methods
#1 Do Some Research
Before you choose a car repair shop, it's a good idea to do some research. You can look online, ask people you know, and find a shop certified by organizations like the National Auto Body Council. This research will help you find a shop that follows the right standards for car repair and has a good reputation for providing excellent service.
#2 Make Sure the Shop Has the Right Equipment
It's important to check if the auto repair shop in Knoxville TN has the right equipment for the job. This includes ensuring that they can work on your specific car. You can ask about their diagnostic equipment, the materials they use, and their repair processes to make sure they are qualified to work on your car. This helps maintain your car's safety and structure during the repair.
#3 Ask About the Mechanic's Qualifications
You should also ask about the experience and training of the mechanics at the repair shop. Find out if they have the necessary licenses, training, and experience in handling car repairs. This way, you can be sure that the shop has the expertise to fix your car properly.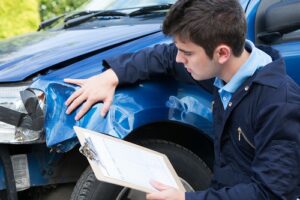 #4 Get a Detailed Estimate in Writing
Before any work is done on your car, the repair shop like Miller Brothers Transmission Auto Repair and Body Shop should provide you with a written estimate that includes all costs, including labor and parts. This ensures that you know what you will be charged for the repairs. It also serves as proof of the agreement's terms and the planned work on your car. Make sure to get a formal guarantee for the repairs, which can provide you with peace of mind and legal protection if issues arise later.
#5 Choose a Shop with a Warranty
Work with a repair shop that offers a warranty for their work. Warranties provide protection in case any problems arise with the repaired part after the warranty period ends. Make sure you understand the warranty's length, what it covers, what it doesn't, and how to make a claim. A warranty shows that the business is confident in the quality of its work and ensures that you will be taken care of if any issues arise.
#6 Understand the Repair Process and Timelines
Before taking your car to the auto body repair shop, ask about the repair process and how long it will take. Understanding the repair's duration, the tools and methods the shop uses, and the steps involved is important. It gives you peace of mind that your car is in good hands and helps you plan accordingly. Knowing the process can also prepare you for any potential issues that may arise during the repair.
#7 Inspect the Quality of Work Before Taking Your Car
Before picking up your car from the repair shop, carefully inspect the quality of the repairs. Check the paintwork, the fit of all components, and the functionality of your car's systems. Make sure to ask for the shop's inspection report, which should detail all the work done and any issues found during the repair. This allows you to ensure that your car has been properly repaired and is safe to drive.
If you request a demonstration from the repair shop, you can gain a better understanding of the work performed on your car.
FAQs About the Importance of Proper Car Repair Techniques
Here are answers to some common questions about the importance of proper car repair techniques:
1. What should I know before going to a car repair shop for the first time?
When going to a car repair shop for the first time, it's a good idea to come prepared. You should be familiar with the repair process and ask questions. Have your insurance information and details about your car's make and year ready. Inquire about the shop's warranty or guarantee and request a written estimate for the work.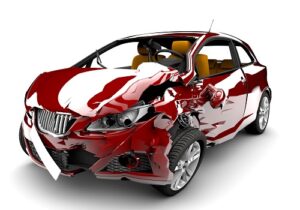 Research the shop's reputation and check if they have relevant certifications or accreditations. Maintain open communication with the repair shop about your expectations and check on the progress of your repairs regularly.
2. How can I tell if a car mechanic is overcharging me?
To determine if a car mechanic is overcharging you, you can research what others have paid for similar repairs, check online ratings and reviews for the mechanic, obtain multiple quotes for the same work, ask for an itemized invoice, request the return of old parts, and be cautious about suggested additional work.
An itemized invoice will show you exactly what was done and how much it cost, ensuring that you are charged only for the time and effort spent on the repair.
3. What is a reasonable cost for car collision repair?
The cost of car collision repair in Knoxville TN depends on factors such as the extent of damage, the type of vehicle, and the repair shop's location. It's a good idea to compare estimates from different shops to ensure you are paying a fair price.
If an estimate seems significantly higher than expected, consider getting additional quotes or consulting your insurance company to verify the estimate's accuracy. Discussing the repair cost openly with the shop and requesting a detailed estimate is essential.
Proper car repair techniques are essential to ensure the safety and reliability of your vehicle. By following these steps and being informed, you can make sure your car receives the right repairs and remains in good condition.
Call Miller Brothers Transmission Auto Repair and Body Shop now if you're looking for a reliable auto mechanic.
Like our Facebook page for more information about auto services.
Miller Brothers Transmission Auto Repair and Body Shop
7123 Tazewell Pike
Corryton, TN 37721
(865) 689-5072
https://www.millerbrosautorepair.com/
Serving Knoxville, TN and Knox County
Service areas include: All of Knox County, Corryton, Fountain City, Halls Crossroads, Powell and Knoxville