Building upon our previous article on car maintenance, we will delve into a few more essential yet straightforward car tips that will ensure the safety and durability of your vehicle.
Car Maintenance Tips Part 2
Monitor Tire Pressure: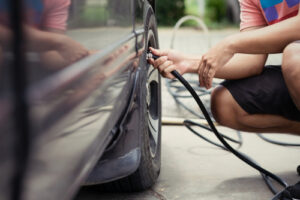 While newer cars have tire-pressure warning systems, it's crucial for older vehicles to have a tire-pressure gauge on hand. Here are some important points to remember:
Check the sticker on the driver's door pillar for the recommended cold tire inflation pressure.
If you check the tire pressure after driving, add three pounds per square inch to account for the tires warming up.
It's advisable to check the tire pressure on a quarterly basis if the tires consistently maintain their air.
Keep an Eye on the Radiator's Coolant Level
The radiator contains coolant to regulate the engine's temperature, and you can visually inspect it. Follow these steps:
Locate the coolant reservoir under the hood, typically made of translucent plastic and marked with "min" and "max" lines. It contains green fluid.
When the engine is cool, ensure that the coolant level falls between the indicated lines.
If the level is low, purchase antifreeze and top it off.
Never attempt to refill the cooling system through the radiator cap when the engine is warm. Always use the reservoir, as it is not under pressure.
While the coolant level within the appropriate range is good for an extended period, it should be replaced as recommended in the owner's manual.
Check the Brake Fluid: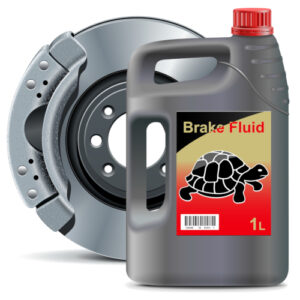 Brake fluid is responsible for transferring hydraulic pressure when you apply the brakes. Most cars have a translucent plastic brake-fluid reservoir, making it easy to check the level. Here's what you should do:
If the reservoir is full, your brake system is intact.
If the brake fluid is below the recommended levels, purchase the appropriate brake fluid and refill the reservoir.
Weekly monitoring of the brake fluid level is recommended. If it consistently decreases, visit an auto repair facility to promptly address the issue.
Brake fluid also has a lifespan and must be replaced at regular intervals. Refer to your owner's manual for the recommended mileage for replacement.
Inspect Brake Pads:
Brake pads are critical for effective braking, and worn-out pads can cause significant damage. Although professional inspection is best, here's what you need to know:
Brake pads can last up to 20,000 miles or more, depending on driving conditions and your vehicle.
If your car is still under warranty, brake-pad inspection is typically included in routine maintenance.
For older cars, consult a auto mechanic or someone knowledgeable about brakes to determine the remaining pad life. Replacing them before they wear down completely is crucial to avoid damage to the brake rotors.
Monitor Tire Tread Depth:
Tires play a vital role in maintaining traction and control. Ensure your tires have sufficient tread depth by following these steps:
Check if the tread is visible across the tire or use a penny to measure the depth.
Insert the edge of the coin into the tread with Lincoln's head upside down. If you can see all of Lincoln's head, the tread is too shallow (less than 2/32 of an inch) for safe driving in wet conditions. Replace the tires.
If you're unsure about tire replacement, consult a tire dealer. It's also recommended to rotate your tires annually and consider investing in winter tires for cold-weather states.
By regularly attending to these crucial areas, you can maintain your car's condition and drive safely for an extended period. Remember, for more complex maintenance tasks, it's always best to seek advice from automotive experts.
Miller Brothers Transmission Auto Repair and Body Shop is your local auto repair shop in the Knoxville TN area. Call today to schedule your car maintenance.
Miller Brothers Transmission Auto Repair and Body Shop
7123 Tazewell Pike
Corryton, TN 37721
(865) 689-5072
https://www.millerbrosautorepair.com/
Service areas include: All of Knox County, Corryton, Fountain City, Halls Crossroads, Powell and Knoxville