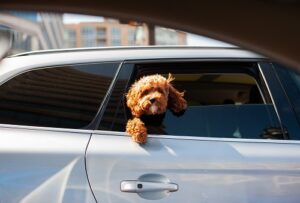 Drivers need to keep in mind that regular auto maintenance is crucial. Some drivers may believe that car maintenance only includes scheduled inspections of the drivetrain, and repairs when something breaks. With cars lasting longer, your car may be exposed to the weather for long periods. Two ways can cause sun damage to a vehicle. First, heat or UV rays can directly damage a vehicle. Second, sunlight interacts with other substances in contact with a car.
Over time, UV and heat exposure may cause paint to fade and oxidize, as well as damage to upholstery, dashboards, and other materials. If left on the vehicle for too long, foreign substances such as bird poop and dust can cause corrosion. There are inexpensive and easy ways to reduce or prevent sun damage on your car.
Auto Maintenance: How to protect your vehicle from sun damage
Regular car maintenance and good parking practices can prevent or treat most car sun damage. Maintaining your car's interior and paint will help protect it from sun damage. You can do this by parking inside or in the shade, using window or windshield screens, cleaning your car's seats, and regularly waxing or washing it. Find out more about car maintenance.
Keep your car's paintwork in good condition
It's crucial to know the two ways that the sun can harm your car's paint. The paint's clear coating can deteriorate over time due to constant exposure to UV light (e.g. oxidation). The sun damage to your car happens gradually over time. Over time, the paint will become duller, lose its color and eventually develop a crusty white surface. Untreated, the paint may start to peel off and eventually fall off.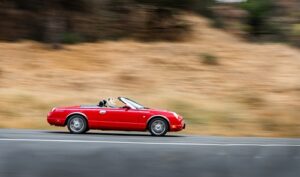 Second, sun damage to a car's finish is caused by the sun's interaction with foreign substances. This includes acidic compounds. Even mild acids will eventually erode your car's finish, and this process is accelerated by the sun. Bird droppings, dead insects, and dust are all examples of mild acid.
If the clear coat of your paint starts to deteriorate over time, use a dual-action polish and paint oxidation compounds. Use a car cover or store the car in an enclosed garage. Polishing and waxing your car frequently can extend the life of its paint. Wash your car frequently to avoid foreign substances accumulating if acidic compounds are destroying the paint on your car. As part of your car wash schedule, waxing your car or having it waxed can help protect the clear coat.
Keep your interior clean
The interior of a vehicle can also degrade when exposed to the sun for an extended period. The interior of a car can be damaged by UV rays and intense heat if left out in the sun. Plastic cracking and faded upholstery are common problems. Leather upholstery is more difficult to maintain than cloth. Leather is treated for durability, but is still more susceptible to sun damage.
Preventive measures and regular auto maintenance in Knoxville TN are the best way to avoid sun damage on your car seats. Parking in the shade will help to keep the interior cool, and it will protect the interior from direct sun exposure. Dashboards are more prone to cracking as they receive the most direct sunlight. If you don't have a garage, a sun shield, window shade, or car cover will protect the interior. Follow the manufacturer's instructions for leather care, particularly when it comes to moisturizing and conditioning leather. Find out more about the differences between leather and cloth car seats.
Protecting your car against the sun
A car can overheat if the sun is intense. Check the cooling system and top off all fluids if you must leave your car in the sun and heat. Check your AC if it isn't working as it should. It could be an indication of a larger problem.
Like our Facebook page for more great info about auto services.
Miller Brothers Transmission Auto Repair and Body Shop
7123 Tazewell Pike
Corryton, TN 37721
(865) 689-5072
https://www.millerbrosautorepair.com/

Serving Knoxville, TN and Knox County
Service areas include: All of Knox County, Corryton, Fountain City, Halls Crossroads, Powell and Knoxville