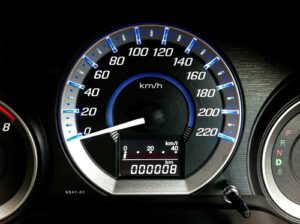 The landscape of cars and trucks is very different from what it used to be when we were young (or even our parents). The old saying that 100,000 miles were a milestone that you could proudly display on your car to show that it lasted for a long time used to be true. This is no longer true. It's less surprising now to see cars and trucks pass 200,000 kilometers without considering retirement. However, this number still represents only 1% of vehicles. The model also matters since some vehicles have a reputation for lasting a very long time. The more you care for your car, the greater the chances of it lasting 200,000 miles. New cars, on average cost more than $45,000. It's smart to spend the money and time on auto maintenance. In the current economy, more and more people are hanging onto their older vehicles because they cannot afford to buy a new car.
What are the most crucial things you should do to make the older vehicle last as long as possible?
There are three areas of concern when it comes to maintaining and owning an older vehicle. These seem to correlate with the reduction of risk. This means that things that are directly related to safe driving are most important, followed by items that determine whether the vehicle can operate at all. Normal maintenance items are then the last thing that is considered, as they prolong the life of the car.
Priority should be given to items that could cause dangerous operating conditions while driving your car. The braking system of your vehicle, the tires, the steering system, and "the driver's vision system", which includes all windows, windshields, and glass free from cracks and other obstructions, should be checked.
The second priority is to maintain things that could leave you stranded, or even cause the engine to fail. Radiator hoses and fuel lines are also important.
Third priority: Performing normal car maintenance, such as changing engine oil, transmission fluid, and engine coolant.
Auto Maintenance: Areas to pay attention to when your car reaches 75,000 miles.
We recommend that older vehicles be maintained in a proactive and systematic manner:
1. Oil Changes
Most vehicles can get away with changing the oil every 5,000 to 3,000 miles. Oil changes are cheap insurance, as they remove grit from the crankcase that can cause premature wear.
2. Brakes
The brakes are an important part of the safety system in your car. Replace brake shoes and pads when they become worn. If you see scoring or feel pulsating when stopping, resurface or replace the brake rotors and drums. These items can be resurfaced to save money.
3. Belts and Hoses
Rubber deteriorates over time. You can be left stranded if your cooling system hose bursts or you have a broken timing belt. A broken timing belt can cause additional engine damage. Overheating modern engines can damage the aluminum cylinder head. Replace these parts as soon as possible.
4. Checking Other Fluids
The coolant and automotive fluids collect dirt, metal, and other contaminants, which can cause parts to wear out, hoses and lines to deteriorate, and radiators to become clogged. Fluid levels should be checked periodically and topped up as necessary. Transmission fluid costs less than a brand-new transmission.
5. Steering
Although it's funny, steering is very important. To avoid dangerous failures that can lead to an accident, replace worn steering systems parts like ball joints and tie rod ends. If you hear noises when your vehicle is turning or going over bumps, it could indicate that the steering system has worn or broken parts.
6. Power Train
Older front-wheel-drive and all-wheel-drive cars often have worn-out CV joints. You should replace them as soon as possible because they are the ones that connect the drive shaft with the wheel axles. CV is an acronym for "constant speed", a component that transfers power from the motor to the wheels.
7. Suspension
Sometimes, the suspension is treated as an afterthought. Over time, shocks, springs, and struts are compressed and released hundreds of thousands times, which causes them to weaken. These parts are vital for handling the road, turning, and cushioning from bumps and vibrations. In the right driving conditions, worn or broken suspension components can lead to accidents or vehicle rolls over. Replace any worn or broken parts as soon as possible.
8. Wheel Alignment
Over the lifetime of your vehicle, you can save hundreds of dollars by performing periodic alignment checks and adjusting as necessary. Tire wear can be excessive if the alignment isn't perfect.
9. Tires
Maintain the proper pressure in your tires for maximum tire life, safety, and even tire wear. According to the U.S. Department of Energy, proper tire inflation can improve gas mileage by up to 3 percent.
Like our Facebook page for more great info about auto services.
Miller Brothers Transmission Auto Repair and Body Shop
7123 Tazewell Pike
Corryton, TN 37721
(865) 689-5072
https://www.millerbrosautorepair.com/

Serving Knoxville, TN and Knox County
Service areas include: All of Knox County, Corryton, Fountain City, Halls Crossroads, Powell and Knoxville