FRAME ALIGNMENT EXPLAINED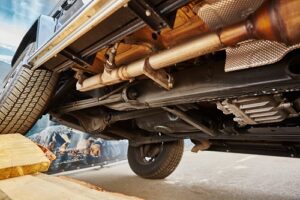 Vehicles often experience frame damage. Aligning your car's frame is essential not just for its original look but also for safety purposes. Post-collision, it's vital to consult a reliable collision repair expert.
Even minor collisions can lead to significant vehicle damage, so never neglect this aspect. This article dives deep into the essentials of frame alignment, aiding your understanding of its importance.
Visit us at Miller Brothers Transmission Auto Repair and Body Shop in Corryton, TN, for a professional assessment and auto body repair service after any accident.
THE CRUCIAL ROLE OF FRAME ALIGNMENT
Your car's frame isn't just about aesthetics; it's the backbone that ensures the vehicle's safety and stability. Modern car frames have designed crumple zones that protect passengers during a collision by absorbing impact.
In essence, the vehicle absorbs the impact to protect its occupants. Regular frame checkups ensure that the structural integrity remains uncompromised.
TOP SIGNS INDICATING FRAME ALIGNMENT ISSUES
Detecting vehicle damage, especially to someone not familiar with automotive intricacies, can be challenging. While some damages like a cracked windshield or fading paint are evident, others, especially frame issues, might remain unnoticed unless you're specifically looking. A twisted frame post-collision is one of the more severe and often overlooked problems. Recognizing the damage is the first step to rectifying it. This article outlines six primary signs that hint at frame issues.
WHEEL ALIGNMENT ISSUES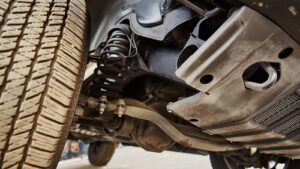 A compromised frame might misalign your wheels, leading to notable handling problems, like your car drifting or the steering pulling to one side. If seeking alignment services, inform the technician of potential frame damage for a thorough check.
VISIBLE DAMAGE TO THE UNDERCARRIAGE
Often, frame damage isn't immediately visible. However, inspecting the undercarriage post-collision can reveal significant warping or bending. A simple flashlight examination might reveal more than you'd expect.
DAMAGE TO ENGINE COMPONENTS
A frame misalignment might not always be visible externally, but its internal ramifications can be substantial. If suspecting frame damage after an incident, inspect under the hood. Frame shifts often lead to broken bolts, disconnected components, and other subtle damages in the engine area.
Here is what customers have to say:
The best customer service and experienced staff. Period!! My family and myself have been there multiple times and will continue to do so. My mother just brought her car there today, with the check engine light on and they figured out the problem. They are a great business and, honest which is hard to find nowadays. Thankyou Miller brothers!
Your vehicle's health and safety are paramount. Don't settle for less when it comes to repairs and maintenance. Visit Miller Brothers Transmission Auto Repair and Body Shop in Corryton, TN today.
Like our Facebook page for more information about auto services.
Miller Brothers Transmission Auto Repair and Body Shop
7123 Tazewell Pike
Corryton, TN 37721
(865) 689-5072
https://www.millerbrosautorepair.com/
Serving Knoxville, TN and Knox County
Service areas include: All of Knox County, Corryton, Fountain City, Halls Crossroads, Powell and Knoxville