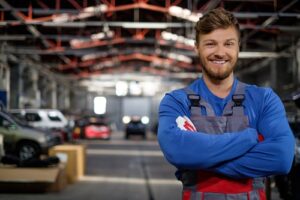 If your car has suffered any damage, whether it's a small dent or a major collision, finding a reliable auto body shop becomes essential. The good news is that many collision centers like Miller Brothers Transmission Auto Repair and Body Shop, now offer comprehensive services, handling both mechanical and body repairs from start to finish.
However, amidst all the choices, it's crucial to identify a reputable business that can truly restore your car to its original condition.
Finding The Best Auto Body Shop
Seek Recommendations:
Ask your friends, family, or neighbors for suggestions. Their personal experiences can be invaluable in finding a trustworthy auto body shop in Knoxville TN. Additionally, check online reviews and testimonials from previous customers.
Look for patterns in feedback, both positive and negative, and pay attention to how the shop responds to any complaints. A shop that values its customers will make efforts to resolve issues promptly and professionally.
Consider Insurance Company References:
While your insurance company may have preferred repair partners, remember that you have the freedom to choose where you take your vehicle. However, don't disregard their recommendations completely.
Insurance companies usually vet repair shops, ensuring they meet certain standards and certifications. It can be a good starting point in your search for a reputable car body shop, but don't limit yourself to those recommendations alone.
Ask Important Questions:
When you visit a potential car body shop in Knoxville TN, don't be afraid to ask questions and gather relevant information. Inquire about the qualifications and experience of the technicians.
Knowing when the repair work will begin and how long it's expected to take helps you plan accordingly. Check if they have the necessary parts readily available to avoid delays. Also, ask about their communication process and how often you can expect progress reports during the repair.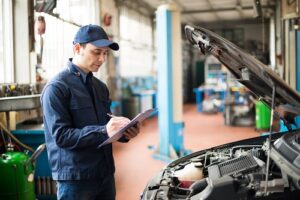 Look for Manufacturer-Certified Shops:
Different car makes and models may require specific expertise and equipment for proper repairs. Finding an auto shop that is manufacturer-certified for your vehicle brand ensures they have the right knowledge and tools to handle your car properly.
Inquire about the type of parts the shop uses. Prefer shops that prioritize original equipment manufacturer (OEM) parts over aftermarket replacements, as OEM parts are designed to match your car's specifications.
Get Written Estimates:
Reputable auto repair shops will provide you with a written estimate for the repair work. The estimate should include a detailed breakdown of the repairs needed and the expected costs. Some top-notch shops go the extra mile by thoroughly inspecting your car before providing an estimate.
They may clean your car to reveal any hidden damages and ensure a more accurate assessment. Make sure all the data and images related to the estimate are shared with both you and your insurance company for transparency.
Tour the Shop:
A visit to the repair shop can reveal a lot about its professionalism and capabilities. Look for certifications displayed on the walls, indicating the shop's commitment to training and quality. If the shop maintains a clean and organized work area, it reflects their attention to detail and commitment to delivering high-quality repairs.
While not all repair shops may allow public access to their workspaces, feel free to ask for a tour if it's possible. This can give you a sense of the shop's working environment and how they handle repairs.
Be Patient:
It's essential to set realistic expectations when it comes to repair timelines. The process of fixing your car, especially involving painting, can take several days. Properly repairing or replacing certain parts, such as windshields or bumpers, might involve recalibration of advanced safety features, adding to the overall time.
Be prepared for a waiting period, and understand that a thorough repair job takes time to ensure the safety and quality of the final result.
By keeping these pointers in mind and conducting thorough research, you can make an informed decision and find a reliable auto body repair shop that will bring your car back to its former glory.
Call Miller Brothers Transmission Auto Repair and Body Shop now if you're looking for the best auto body shop that can help maintain or repair your vehicle.
Like our Facebook page for more information about auto services.
Miller Brothers Transmission Auto Repair and Body Shop
7123 Tazewell Pike
Corryton, TN 37721
(865) 689-5072
https://www.millerbrosautorepair.com/
Serving Knoxville, TN and Knox County
Service areas include: All of Knox County, Corryton, Fountain City, Halls Crossroads, Powell and Knoxville