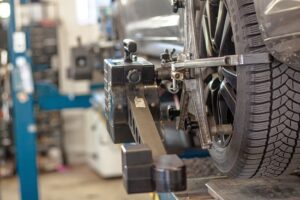 You can find a reliable auto body shop in your area by searching online. They offer several services which will be discussed below.
Services Offered By Auto Body Shops
Car Surface Repairs
The existing paint on your vehicle can be used to create a perfect base for a new coat of car paint. It may be necessary to repair some damage on older vehicles before a new paint job can be completed. The body shop can create more problems if it paints over the chips, scratches, and missing paint patches. Before applying a fresh coat of paint, cracking or peeling must be removed completely. We will not only provide this service as part of our refinishing services, but we will also ensure that you receive a new paint job of the highest possible quality when you bring in your vehicle for damage repairs.
Bumper Repairs
Miller Brothers Transmission Auto Repair and Body Shop can also repair your bumper if it has been damaged in an accident or you've been rear-ended. We have an experienced team on-site to repair your bumper. It doesn't matter if it's the front or the rear, how badly damaged it is, or what caused it.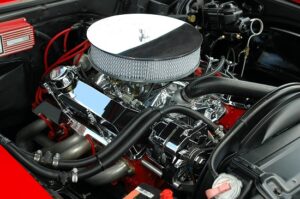 We will not only determine if your bumper can be repaired, but we will also perform any necessary damage repairs before placing it on your vehicle. We can complete the job quickly if it's a major crash and you need a new bumper. Before performing any auto body repair work on a vehicle, we will inform the customer of the cost and replace or repair the damaged parts.
Professional Grade Repair Equipment
We use only the latest and highest quality equipment to repair any vehicle. We use high-quality, professional equipment to perform all of our services and repairs. Our techs will be able to complete any car repairs faster with better tools and equipment. They will also have more confidence in the work they do.
Certified Collision Repair Techs
Our auto mechanics are all fully licensed and certified to provide the services that we offer. We have specialists on-site who have experience in repairing or restoring your vehicle. You can trust our team, our services, and our finishes when you bring your vehicle to our body shop. It is impossible to predict when an auto accident will occur or when you'll need bodywork.
You can rest assured that your car will look as good as it did the day you drove it from the dealership's lot. Don't just consider the cost of the job, but also the quality and the expertise. If you want quality services, then only the best can be trusted. We guarantee the quality of all our work, including any repairs we make to your vehicle.
Like our Facebook page for more great info about auto services.
Miller Brothers Transmission Auto Repair and Body Shop
7123 Tazewell Pike
Corryton, TN 37721
(865) 689-5072
https://www.millerbrosautorepair.com/

Serving Knoxville, TN and Knox County
Service areas include: All of Knox County, Corryton, Fountain City, Halls Crossroads, Powell and Knoxville