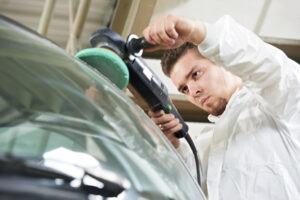 There are many advantages to hiring a professional auto body shop. A professional auto body shop will help you get back on the road by making the repair process as smooth and quick as possible.
Professional auto body shops can repair your car's dents, dings, and defects to perfection. They also use original parts to replace any faulty parts. Also, they communicate clearly and fairly. Unprofessional auto shops don't tell you what to expect and what you will get for your money. When you hire an auto body shop that is not professional, there are also no extra perks such as a warranty or support for insurance claims.
Expert technicians are found in a professional auto body shop
Only the most experienced and professional technicians work in our auto body shop. You can be assured of the quality service when a professional technician works on your car. You can verify the credentials and training of these technicians. They also work on multiple vehicles each week, gaining experience with various models and types.
Special Tools
A professional auto repair service can be hired because they have the latest technology and specialized tools to fix your vehicle according to your wishes. They provide services that you cannot get anywhere else by utilizing the latest technology. PDR and Insurance Claim support is not available at normal repair shops. Choose a professional service for body repairs.
Competitive Pricing
Many car owners look at the cost of services before deciding on a repair company. Auto body repair professionals compete with one another to keep their customers. That's why many offer reasonable prices. Compare the prices of a few auto repair shops to find the best deal.
Excellent Service
The use of advanced technology and equipment by auto repair experts ensures excellent service. Experts in bodywork repair know what tools to use to fix your car quickly. They offer durable solutions to keep your car running.
Convenience
Many car owners consider convenience when choosing a body shop. Professional auto body shops in Knoxville TN offer a range of services to make your life easier. Professional auto shops can provide a technician to collect your car in the morning and return it to you at night.
Your car is one of your most important assets. Miller Brothers Transmission Auto Repair and Body Shop is the best body repair specialist. We not only provide excellent service but also have a great deal of expertise, use expert technicians, offer convenience, and return your vehicle on time. You can get all these benefits and not pay high prices for minor body repairs by hiring our auto body repair professionals. Call Miller Brothers Transmission Auto Repair and Body Shop now.
Like our Facebook page for more great info about auto services.
Miller Brothers Transmission Auto Repair and Body Shop
7123 Tazewell Pike
Corryton, TN 37721
(865) 689-5072
https://www.millerbrosautorepair.com/

Serving Knoxville, TN and Knox County
Service areas include: All of Knox County, Corryton, Fountain City, Halls Crossroads, Powell and Knoxville