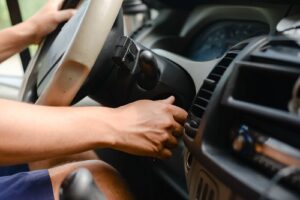 Experiencing a breakdown on a highway with a non-starting car can be both stressful and potentially hazardous. If this unfortunate event befalls you, particularly on a freeway, there are things you should and should not do. Keep calm and seek the best methods of getting auto repair quickly.
Dealing With A Car Breakdown
Prioritize Calmness and Safety
The foremost action when your car stops functioning on a highway is to remain composed and prioritize safety. Activate your hazard lights and shift your car as far from the road as possible. Endeavor to settle on even ground, as this can safeguard your car from additional damage. Once secured, switch off your car and stay inside, ensuring your seatbelt is fastened.
Attempt to Identify the Problem
Determining the root cause of the non-starting issue is crucial. Begin with inspecting your battery – is it worn or showing signs of rust? A replacement might be necessary if it is. Then, look at your starter motor, especially if your battery is relatively new or appears fine. Unusual noises or clicks might indicate it's not functioning correctly. Further, evaluate components like your fuel pump, alternator, and ignition system.
Seek Professional Help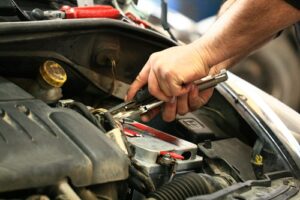 If self-diagnosing or remedying the issue proves fruitless, then it's imperative to call in the experts. Initially, get in touch with a reputable auto repair shop, such as Miller Brothers Transmission Auto Repair and Body Shop located in Corryton, TN. Arranging a tow truck to their facility for a comprehensive check-up and repair is wise. Always remain with your vehicle until assistance comes, as deserting it on a highway could pose risks.
Adopt Additional Safety Measures
As assistance is en route, think about employing additional safety measures. Shut down your engine and pop open the hood, allowing the car to cool. In chilly conditions, utilize your car's heating to stay cozy. Positioning flares or reflective triangles behind your car can serve as a warning for other motorists.
Plan for the Future
Once back on the road, it's paramount to avert similar problems down the line. This entails regular car maintenance, routine checks of the battery and other parts, and securing evaluations from seasoned mechanics. Being proactive ensures smooth travels and minimizes unexpected halts.
If a highway breakdown occurs, the primary step is maintaining calm and ensuring safety. Investigate the issue, summon expert help, adopt all necessary safety measures, and plan to forestall recurring problems. And for expert advice and dependable service, remember Miller Brothers Transmission Auto Repair and Body Shop in Corryton, TN is just a call away.
Experience the best in auto care. For fast, reliable, and expert service, trust only Miller Brothers Transmission Auto Repair and Body Shop. Book Now and Drive with Confidence!
Like our Facebook page for more information about auto services.
Miller Brothers Transmission Auto Repair and Body Shop
7123 Tazewell Pike
Corryton, TN 37721
(865) 689-5072
https://www.millerbrosautorepair.com/
Serving Knoxville, TN and Knox County
Service areas include: All of Knox County, Corryton, Fountain City, Halls Crossroads, Powell and Knoxville