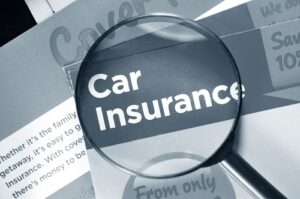 It's essential to know what to do and what not to do after a car accident. Taking the right steps can help you get the money you should receive. It also makes sure you don't have to argue too much with the insurance company, and your claim gets settled quickly.
Here's a simple guide on how to contact your auto insurance after a crash, and keep a good record of your conversations.
Dealing With Insurance After A Car Accident
Collect Lots of Proof
After a car crash, it's crucial to call the local police right away. When they arrive, they'll create an official report about the accident. This report tells what happened, who saw it, and any important details that can help prove what really occurred.
Even though the police report is vital, you shouldn't rely only on it. It's smart to gather your evidence, like photos, videos, and statements from people who saw the car accident happen. Also, if there are security cameras nearby, ask for that footage, as it can make your case stronger.
Be Careful With Documents
While you work with the insurance company, read all the papers carefully before you sign them. And don't agree to be recorded or give an official statement, as this might be used against you to weaken your claim.
Don't Accept Less Money Than You Deserve
Auto insurance companies might try to settle your claim quickly by offering you less money than you should get. Don't agree to a low offer if you don't think it's fair. If they present a settlement, don't sign anything until a lawyer reviews it for you.
Can You Negotiate With the Insurance Person?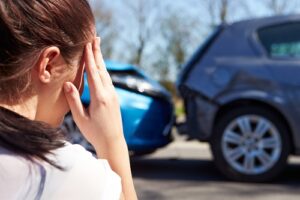 If the insurance adjuster gives you an offer you don't like or think is too low, you can negotiate with them. But when you negotiate, you must have facts or evidence that prove you should get more. Here's how:
Show proof of your car's value, like similar car prices.
Get a written estimate from a dealership or an auto repair shop.
Ask for your Certified Collateral Corporation (CCC) report, which lists your car's features.
Point out any unique features that make your car worth more.
If you agree on a better quote, make sure it's written down to avoid future arguments.
How Car Insurance Works When the Crash Isn't Your Fault
In most places, if someone else causes a car accident in Knoxville TN, their insurance company pays for both their damages and the damages to other drivers. But in some states, it's different.
They have "no-fault" rules, meaning everyone's insurance covers their own medical costs and accident-related losses, regardless of who caused the accident.
If you're hurt in a Knoxville car crash, and your insurance doesn't cover all your losses, you might be able to file a claim or lawsuit to recover more money, including economic and non-economic damages.
What Info Do You Need for the Insurance Company?
If you're in a car accident, tell your insurance company right away. Many policies need you to do this within a certain time. If you don't, you might lose the money you should get.
When you contact your auto insurance, give them:
The other driver's name, license number, insurance details, and contact information.
License plate numbers of all involved vehicles.
Photos, witness statements, or any documents related to the accident.
Pictures of any visible injuries to you or your passengers.
Any official papers, like the police report.
Call Miller Brothers Transmission Auto Repair and Body Shop now if you're looking for a reliable auto repair shop who can help fix your vehicle after an accident.
Like our Facebook page for more information about auto services.
Miller Brothers Transmission Auto Repair and Body Shop
7123 Tazewell Pike
Corryton, TN 37721
(865) 689-5072
https://www.millerbrosautorepair.com/
Serving Knoxville, TN and Knox County
Service areas include: All of Knox County, Corryton, Fountain City, Halls Crossroads, Powell and Knoxville