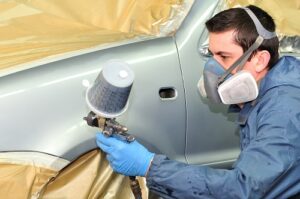 After an accident or simply through time's wear and tear, vehicles often need expert touch-ups to regain their original luster. At Miller Brothers Transmission Auto Repair and Body Shop, we are committed to rejuvenating your vehicle, melding technology and expertise with our crucial service: computerized color matching for auto paint, especially for collision repair.
Dive Into Collision Repair Computerized Color Match
Leveraging sophisticated technology, computerized color matching replicates your vehicle's exact paint hue, ensuring a flawless match with the original shade. A specialized system scans the existing paint, generating a precise color formula to be utilized in the repainting process.
Unveiling Auto Paint Color Matching
This is where technology meets skill. Utilizing the formula yielded by the computerized color match, our seasoned car technicians masterfully apply the recreated paint to the impacted section of your vehicle, ensuring a seamless blend with the surrounding areas.
The Significance of Computerized Color Match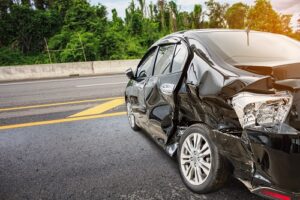 It's not just about repair; it's about aesthetic consistency. The meticulous application of computerized color matching ensures a repaired vehicle retains a uniform and unblemished appearance, where the new blends effortlessly with the old. At Miller Brothers Transmission Auto Repair and Body Shop, our avant-garde systems guarantee an impeccable match and finish, revitalizing every vehicle we tend to.
Our Robust Auto Paint Color Matching Process
We recognize the uniqueness in every vehicle's color and appearance, dedicating ourselves to perfecting each paint match. Here's a glimpse into our detailed process:
Scanning for Perfection: Utilizing technology to generate an exact paint color formula.
Mixing Mastery: Technicians blend the paint to perfection, ensuring accuracy with the original hue.
Precision Testing: We confirm the match through strategic testing on a discreet area.
Expert Application: The revitalized paint is meticulously applied, ensuring aesthetic consistency.
Why Miller Brothers Transmission Auto Repair and Body Shop Shines as Your Choice
Our dedication lies in delivering exemplary auto body repair services with a particular emphasis on impeccable color matching. Opting for Miller Brothers Transmission Auto Repair and Body Shop promises you:
Seasoned Technicians: Our team brings a wealth of expertise in auto body repair and painting.
Cutting-edge Tools: Employing modern, precise computerized color match systems for optimum results.
Eco-Friendly Solutions: Our use of water-based paints is not only kinder to the environment but also delivers a superior finish.
Stellar Customer Service: We prioritize your satisfaction from scheduling to service delivery.
Affordable Excellence: With competitive pricing and assistance in handling insurance claims, we provide accessible quality.
Embark on a journey of seamless repair and restoration—where technology and expertise converge to restore your vehicle's vibrancy at Miller Brothers Transmission Auto Repair and Body Shop.
Like our Facebook page for more information about auto services.
Miller Brothers Transmission Auto Repair and Body Shop
7123 Tazewell Pike
Corryton, TN 37721
(865) 689-5072
https://www.millerbrosautorepair.com/
Serving Knoxville, TN and Knox County
Service areas include: All of Knox County, Corryton, Fountain City, Halls Crossroads, Powell and Knoxville