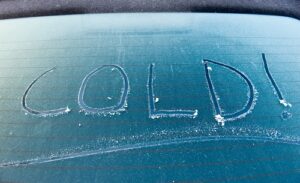 Snow, freezing rain, and super cold temperatures can harm your car. Cold weather can also make existing auto body damage worse.
When your car needs fixing in winter, don't ignore it. Instead, give a call to the auto body repair experts.
Cold Weather and Auto Body Damage
Paint Damage Can Become Worse:
If your car needs a paint fix, make sure the shop can do the work in a warm place. In cold weather, fresh paint takes longer to dry and might crack or come off.
To be sure the paint is fully ready, the shop might need to keep your car a bit longer. To keep the new paint looking good, it's best to park your car in a garage.
Dent Removal Can Harm Metal:
Cold weather can make metal more stiff, like paint, which makes it brittle and easier to break. If you push or pull cold metal to fix dents, it could make the damage worse.
Auto body experts in Knoxville TN often gently warm the metal to avoid cracking. But be careful not to overheat it, as that can cause new problems.
Wet Weather Can Lead to Rust:
People in Knoxville TN are used to cold, wet winters. High moisture levels in wet weather can make existing damage worse by causing rust.
If you don't want the damage to get worse, get your car fixed right away. It's also a good idea to wash your car regularly and keep it in a dry place.
Call Miller Brothers Transmission Auto Repair and Body Shop now if you're looking for a reliable expert who can help fix your auto body damage.
Like our Facebook page for more information about auto services.
Miller Brothers Transmission Auto Repair and Body Shop
7123 Tazewell Pike
Corryton, TN 37721
(865) 689-5072
https://www.millerbrosautorepair.com/
Serving Knoxville, TN and Knox County
Service areas include: All of Knox County, Corryton, Fountain City, Halls Crossroads, Powell and Knoxville