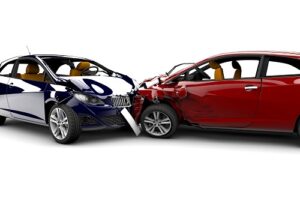 Do you need a good auto body shop to repair your car after an accident? Finding a collision repair shop is easy, but finding the best one may take time, consideration, and effort.
Stressful days and weeks can follow a collision. You deserve someone who can do the job right the first time. They should also provide quality service at an affordable price.
Here are six tips to help you choose the right collision repair shop in Knoxville TN.
Finding a Collision Repair Shop
1. Ask Your Family and Friends
The majority of people have dealt with auto body shops at some point. Asking your family, friends or coworkers for recommendations is a good place to begin. It's worth looking into an auto body shop that your friend raves about. Do your research, ask lots of questions and consider all your options.
2. Read Reviews
Reviews are a great resource when you're looking for a good auto body shop in Knoxville TN. Visit some trusted websites to get an idea of what customers have to say. You'll often find detailed descriptions and before-and-after pictures of the work done by the shop, as well as the professionalism that the customer experienced.

3. Consult Your Mechanic
Ask your trusted mechanic for recommendations. They deal with auto body shops daily and can give you a list of places to look. It's important to do the research and take care of your car, but you can start by asking your auto mechanic for recommendations.
4. Find Certified Technicians
The best auto body shop employs industry professionals. They've also been certified by organizations like the Inter-Industry Conference on Auto Collision Repair. These shops are also certified collision centres. These certifications are often proudly displayed on websites and in waiting rooms.
5. Ask the Right Questions
It's okay to ask questions. A good collision repair shop not only welcomes them but will also answer them. We recommend you ask the following questions to any auto body shop that you are considering working with.
Do you provide written estimates?
Do you provide warranties?
Are you directly involved with an insurance company?
What is the process you use to estimate?
What security measures have you put in place for your lots?
How long will it take to receive my order?
What is your policy on payment?
Asking more specific questions will help you get the work done. How often, for example, do they perform these types of repairs. You can expect your car to look the same as it did before an accident.
6. Trust Your Gut
You shouldn't leave your car in a shop just because you read positive reviews or they have many certifications. You should feel confident that your auto shop will do the job right on the first try. There's usually a reason you feel something is wrong or cannot trust the shop. It's worth the effort to search for the right shop.
Like our Facebook page for more great info about auto services.
Miller Brothers Transmission Auto Repair and Body Shop
7123 Tazewell Pike
Corryton, TN 37721
(865) 689-5072
https://www.millerbrosautorepair.com/

Serving Knoxville, TN and Knox County
Service areas include: All of Knox County, Corryton, Fountain City, Halls Crossroads, Powell and Knoxville