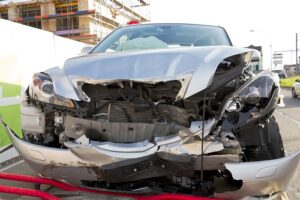 Experiencing a vehicular accident can be jarring. The relief of surviving might soon be overshadowed when the insurance company labels your car a total loss.
Such unexpected news might leave you perplexed about the next step. Don't fret; we've gathered frequently posed queries addressed in our auto body repair shop.
Understanding the "Total Loss" Terminology
When involved in a vehicular incident, navigating the labyrinth of insurance terms can be daunting. Phrases like 'actual cash value' or 'totaled' might seem alien. When insurance firms label vehicles as 'totaled' or a 'total loss,' it implies the repair cost to restore them surpasses their pre-accident value.
Is Restoring a 'Totaled' Car Worthwhile?
You might now ponder the feasibility of restoring such a car. While this decision rests with you, it's paramount to engage a reputable auto body shop to ensure a stress-free experience. The silver lining?
Once repaired, vehicles can be re-titled under classifications like 'Reconstructed Salvage,' 'Rebuilt Salvage,' or 'Revived Salvage.' Hence, a 'total loss' isn't your car's endgame. With four decades under our belt, Miller Brothers Auto Repair and Body Shop assures unmatched quality.
Who Declares a Car 'Totaled'?
The call of terming a vehicle 'totaled' lies solely with the insurance company. Auto-body shops play the role of gauging the auto repair costs.
Miller Brothers Transmission Auto Repair and Body Shop assists clients by offering a comprehensive auto repair cost breakdown, empowering them to make informed decisions. Our doors are open for client consultations.
A detailed estimate encompass all repair facets, from bumper replacements to paint jobs. Our dedicated team ensures thorough car evaluations at reasonable hourly rates.
Typical Car Collision Scenarios
Being aware can help avert many vehicular mishaps. Here are some common accident types and preventive measures:
Rear-end Collisions: Often result from tailgating or distracted driving. Counteract by:
Maintaining safe distances.
Avoiding abrupt braking.
Steering clear of distractions.
Parked Car Incidents:
Frequently, stationary cars fall prey to moving ones. Safeguard by:
Choosing less congested parking zones.
Centralizing in parking slots.
Dodging bustling parking areas.
Single Vehicle Accidents:
These involve unexpected road obstructions. Sidestep by:
Being weather-wise.
Maintaining focus and moderate speeds.
Backing Collisions:
Misjudgments during reverse maneuvers can be disastrous. Avert by:
Choosing low-traffic areas for backing.
Using straight-line reversing.
Being constantly vigilant.
Regardless of these listed scenarios, myriad accident types exist. The overarching principle remains: cautious driving ensures safety.
How Much Will My Insurance Compensate for a 'Totaled' Car?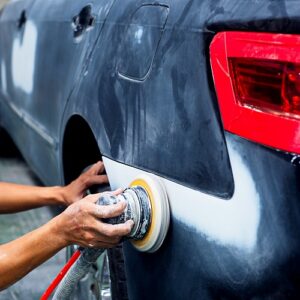 Beyond monetary concerns, driving responsibly is vital for myriad reasons, including life preservation. Ensuring road safety is more than dodging auto repair body repair costs—it's about safeguarding lives and ensuring well-being. Heed traffic guidelines and prioritize safety over haste.
Reviving a Total Loss: Is It Feasible?
If your vehicle is branded a total loss, restoration is still on the table. Establishments like Miller Brothers Auto Repair and Body Shop are adept at meticulously refurbishing such cars.
The cornerstone lies in choosing a proficient auto-body shop that offers transparent and thorough evaluations, encompassing timelines, skills, part availabilities, and necessary tools. Trusted names like Miller Brothers  Auto Repair and Body Shop offer an unparalleled blend of integrity and expertise, positioning them as ideal restoration partners.
Been in an Accident?
Don't let dents and damages define your ride. At Miller Brothers Transmission Auto Repair and Body Shop, we transform collisions into corrections. Bring your car to us and let our experts restore its original glory. Act now and get back on the road with confidence!
Like our Facebook page for more information about auto services.
Miller Brothers Transmission Auto Repair and Body Shop
7123 Tazewell Pike
Corryton, TN 37721
(865) 689-5072
https://www.millerbrosautorepair.com/
Serving Knoxville, TN and Knox County
Service areas include: All of Knox County, Corryton, Fountain City, Halls Crossroads, Powell and Knoxville